Our Board of Directors
Our esteemed, experienced, and well-credentialed board of directors guides our company's future and is deeply invested in the interest of our shareholders.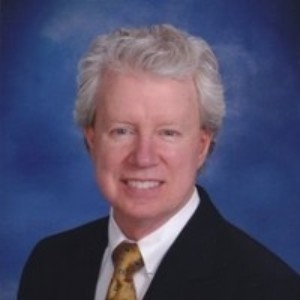 Les Lipski
Chairman, Director (Chief Financial Officer at NMC Company)
Leslie Lipski is the CFO of NMC Company, a holding company for manufacturing of precision parts for high performance vehicles and boats, products for the energy industry, aviation engine parts, and international supply chain management. Les has been with NMC Company for 25 years. Previously, Les was the Executive Vice President, Treasurer, and a member of the Board of Directors of State Home Savings Bank and started his career as a CPA at KPMG's Toledo office for 11 years.
Currently, Les also serves on the Board of Directors of TWINE, LLC and Winzeler Stamping Company. Les is on the Management Committee and Chair of the Audit Committee of CentraComm as well. As a graduate of the University of Toledo with a bachelor's degree in Business Administration and a Certified Public Accountant, Les supports local endeavors by investing in a number of Northwest Ohio early and developmental stage entities. He resides in Perrysburg, Ohio and enjoys having his three children, their spouses, and his six grandchildren in town too.
Shaun Healey
Director (Principal at bp ventures)
Shaun Healey is a Principal at bp ventures, energy major bp's corporate venture capital arm, leading identification and investments in early and growth stage technologies and companies in line with bp's Net Zero goals. He's also responsible for supporting bp's global Customers & Products organization, involving the Fuel Supply & Midstream, Retail, Future Mobility & Solutions, Customer Value Proposition & Experience, Aviation, and Castrol business units. Within the energy and industrial biotechnology sectors, Shaun brings over 20 years of experience in technology development and commercialization. Previously, Shaun served as Technology Portfolio Manager for bp's U.S. biofuels business and has held several scientist positions at private and public biotechnology firms in the San Diego area.
In addition to Satelytics, Shaun is a director for Zippity and PartsTech. He also holds observer positions on the boards of Peloton Technology and Synthetic Genomics. Shaun is a former board observer at BrightSource Energy and Cool Planet Energy Systems. Based in San Francisco, Shaun holds a Bachelor of Science in biochemistry-molecular biology from the University of California, Santa Barbara, and a Master of Business Administration from University of California, San Diego.
Robert Savage
Director (Founder of CoreNetwork Fund)
Bob Savage is currently the Founder of CoreNetwork Fund, a private investment venture capital fund that provides early stage and growth capital to firms in Northwest Ohio and Southeast Michigan. Prior to his current position, Bob served as the Fund Manager of Rocket Ventures, established with the Regional Growth Partnership to grow and support seed and early stage high-tech companies in Northwest Ohio. He has been the early stage and venture expert in the Toledo, Ohio, area for over a decade and has spent 25 years starting and growing a number of companies, raising over $50 million of equity capital.
During that tenure, Bob has served on many boards, including Hilgraeve Inc., American Broadband & Telecommunications, Docusphere, and AquaBlok. He also has advised the Investment Committee of the Toledo Community Foundation and the Toledo-Lucas County Plan Commission. In addition to his venture capital expertise, Bob has experience in domestic and international sales, mergers and acquisitions, and marketing. He graduated from the University of Pennsylvania's Wharton School, where he majored in entrepreneurial management and finance. He lives in Toledo, Ohio.
Dan Slifko
Director (Chief Operating Officer at Rocket Ventures, LLC)
Dan Slifko joined Rocket Ventures, LLC in 2007, a public/private partnership focused on providing funding and start-up services to early stage technology-based companies. He has served as President of the Services organization and currently serves as Rocket Ventures, LLC's Fund Administrator. Dan is a long-time entrepreneur, getting his start as a buyer, store manager, and director of stores for two national retail organizations. Later, he founded and operated a retail shop with multiple locations. Dan has served as part-owner, president, and general manager of a privately owned Tier One automotive supplier to General Motors as well.
Dan currently serves on multiple boards of governors and directors in the private sector, in addition to being a member of Satelytics' Board of Directors. He has also volunteered with SCORE as a mentor for small businesses for 7 years. Dan earned his Bachelor of Science degree in Management and Marketing from Davis and Elkins College in Elkins, West Virginia. He lives in Sylvania, Ohio.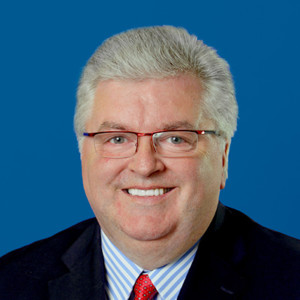 Sean Donegan
President & Chief Executive Officer
Sean Donegan is the President and CEO of Satelytics. He brings over thirty years of technology and software development experience to the company. A dynamic leader, Sean's career has been focused on building companies through creativity and innovation, recruiting highly effective teams in order to solve customers' toughest challenges. Sean has founded or owned four successful software companies, most recently Sean Allen LLC which was focused on predictive analytics in the oil & gas marketplace.
With his energetic leadership style, Sean has always believed in building talented teams whose members are laser-focused on problem solving, results, and financial objectives. These qualities were illustrated during his 15 year tenure as CEO of Westbrook Technologies, Inc. where he transformed a failing enterprise into a highly profitable document management software global leader with customers in 52 countries. Sean earned an undergraduate degree from University of London and a post graduate professional qualification from the Chartered Institute of Management Accountants. Sean lives in Hunting Valley, Ohio.
(419) 728-0060 ext.106
sdonegan@satelytics.com