• Oil & Gas,Pipeline,General
Our friends in the Bakken have helped us greatly increase our leak detection accuracy!
Précis
Problem: False alerts caused by inaccurate data.
Solution: High leak detection accuracy.

Benefit: No wasted resources.

Satelytics' upstream and midstream customers use our geospatial analytics as the final layer of protection for their infrastructure and the environment. Our artificial intelligence (AI) software, specifically neural networks, has a suite of algorithms all working in concert to identify hydrocarbon and produced water signatures down to 0.5 m2 on water, land, and below grade. With any analytical measurement, the results are only as good as the accuracy they provide. If your company's precious personnel are being sent into the field to investigate false alerts, then the value of that data quickly becomes zero.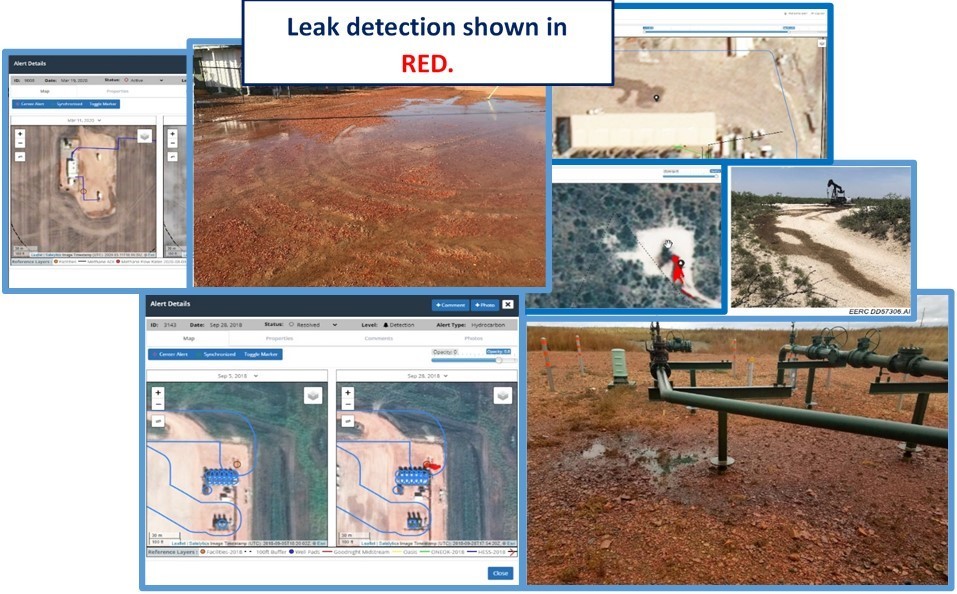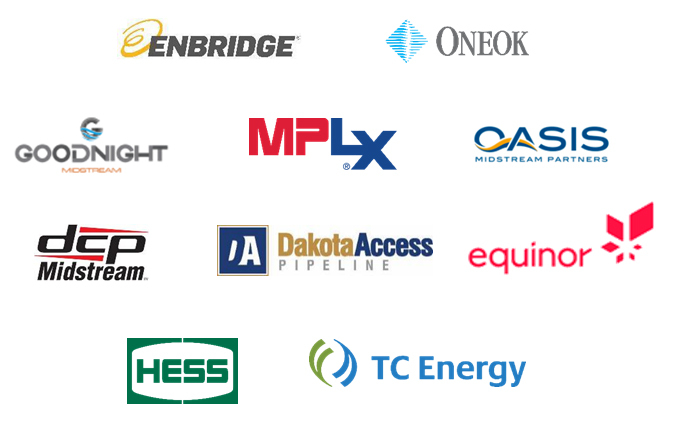 Satelytics has been doing weekly leak detection over the Bakken for the past 3 years for a group of oil & gas companies, providing alerts to minimize consequences with increasing accuracy. The heart of AI is machine learning through digestion of large data sets. The more spectral data our algorithms process, the more accurate they become. Our customers have provided their Bakken infrastructure and feedback to increase our leak detection accuracy to greater than 98.93% in the past 36 months! This includes both produced water and hydrocarbon signature recognition capabilities.
Another lesson learned through conversations with our customers is that they often operate in remote areas where cell and internet coverage may be spotty at best. Our software professionals built Satelytics for the non-connected world in response to this feedback, which includes audit trails and picture uploads for site investigations! Upon return to the office or service area, all changes are automatically updated to the cloud, where all project data is kept in perpetuity.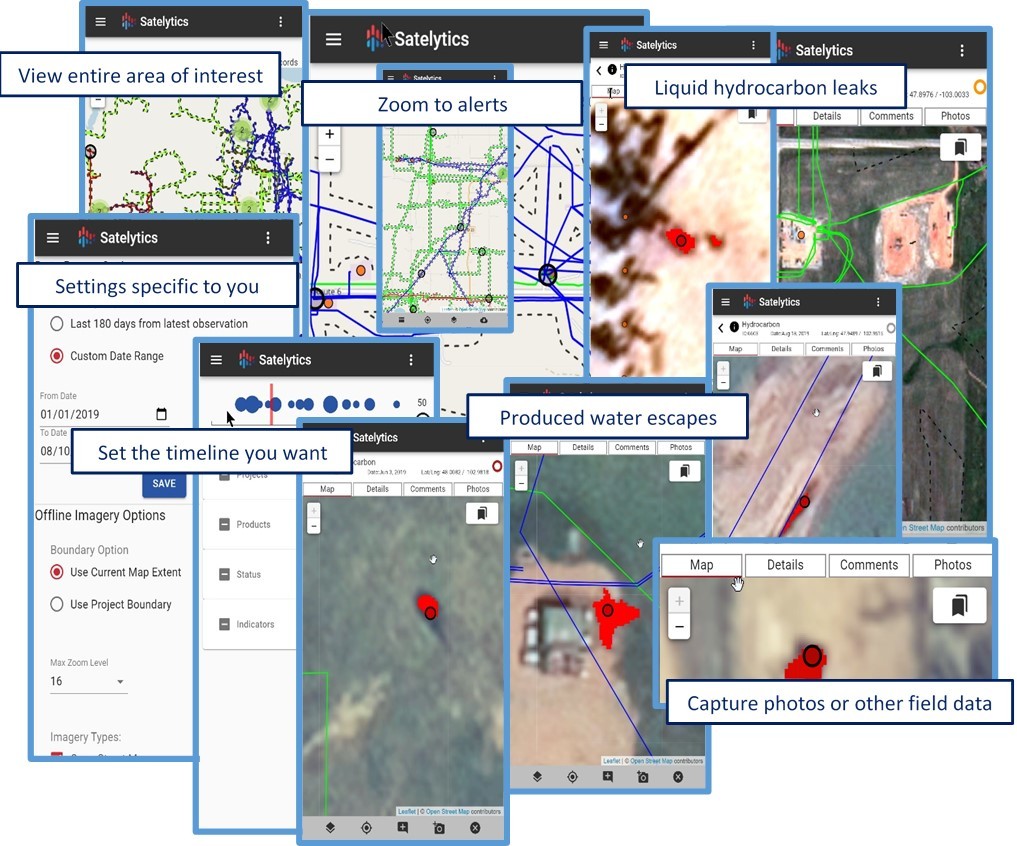 And one set of aerial data can provide answers to other business challenges, dividing cost amongst multiple business groups!
High consequence areas
Water crossings
Encroachments

Buildings
Digging
Vehicles

Geohazards
Land classifications
Land movements
Flooding
Vegetation
Structures agriculture
And with these exceptional results, momentum is building amongst the industry and state of North Dakota to expand Satelytics' monitoring over the entire Bakken! State regulators see the initiative being taken by these forward-thinking companies to protect resources and the environment, and have enthusiastically joined the push for this growing consortium. Regulators and the industry are working behind the scenes to see that financial benefits are realized by these responsible companies. Our customers are also telling us that insurance and risk reduction will see benefit as automated leak detection becomes the industry standard. MORE ON THIS TOPIC NEXT WEEK!
Satelytics Inc., www.satelytics.com, is a cloud-based geospatial analytics software suite. Multispectral and hyperspectral imagery is gathered from satellites, UAV, planes, and fixed cameras, and processed to provide both alerts and qualitative results for our customers. Data can be gathered up to a daily basis, and results are sent to customers within hours. This includes the specific problem, location, magnitude, and even qualitative information, which minimizes cost, impact, and operational disruption for our clients.
Toledo, OH – October 22, 2020. For more information, contact David Dunham, ddunham@satelytics.com, (o) (419) 728 0060 extension #101, (c) (701) 213 0294.
Interested in our newsletter?