• General
Geospatial Analytics Works in "Isolation" and Shares Vitals for Early Detection
Your employees may be limited as to where they can work now, but geospatial analytics can be everywhere for you.
Précis
Problem: Adapting to new workplace protocols.
Solution: Remotely monitor assets.

Benefit: Employees deployed only when necessary.

Toledo, OH – March 17, 2020 – With the world in the midst of various stages of a health battle, the workplace is conforming to keep employees safe. People are working from home where possible, and business travel is being reduced drastically. Workplace situations are likely to experience lasting change from the lessons learned in the coming days.
Satelytics' geospatial analytics software, at its core, uses artificial intelligence (AI) to monitor, identify, and — in many cases — quantify, your company's toughest challenges. The most common data platform is using satellites above the earth's surface, with partner companies like Airbus. Raw imagery, specifically near infrared bands is the input, captured on a frequency to suit your needs, processed through our cloud-based satelytics.io within hours, then identifying and alerting you to conditions outside of your prescribed thresholds.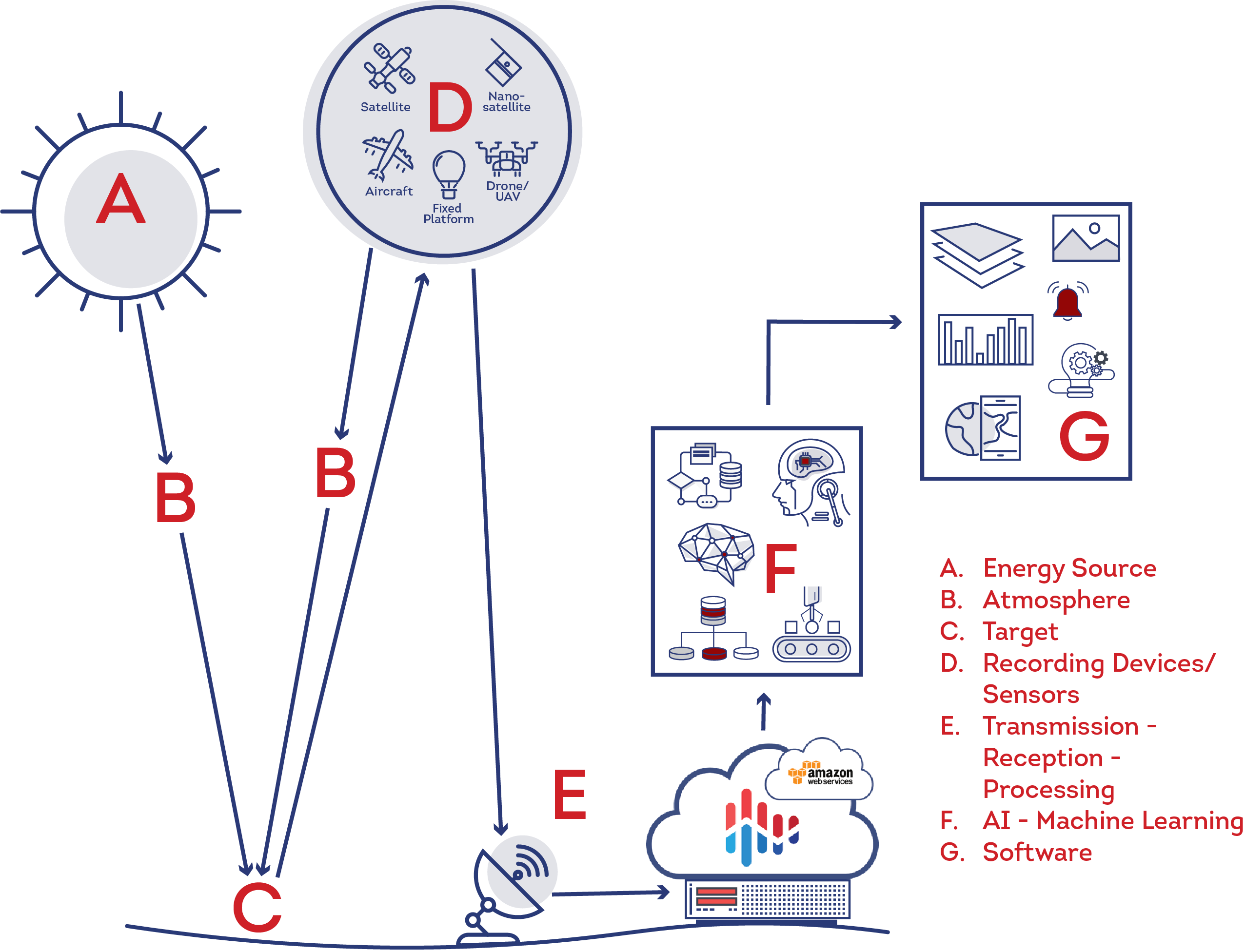 Satelytics' geospatial analytics process.
Satelytics can monitor your assets, facilities, right-of-way, vegetation, and even waterways across the globe. In line with current events, your valued employees only need to address known disruptions, reducing field activity, which keeps your personnel out of harm's way. Let our analytics go to work anywhere for you!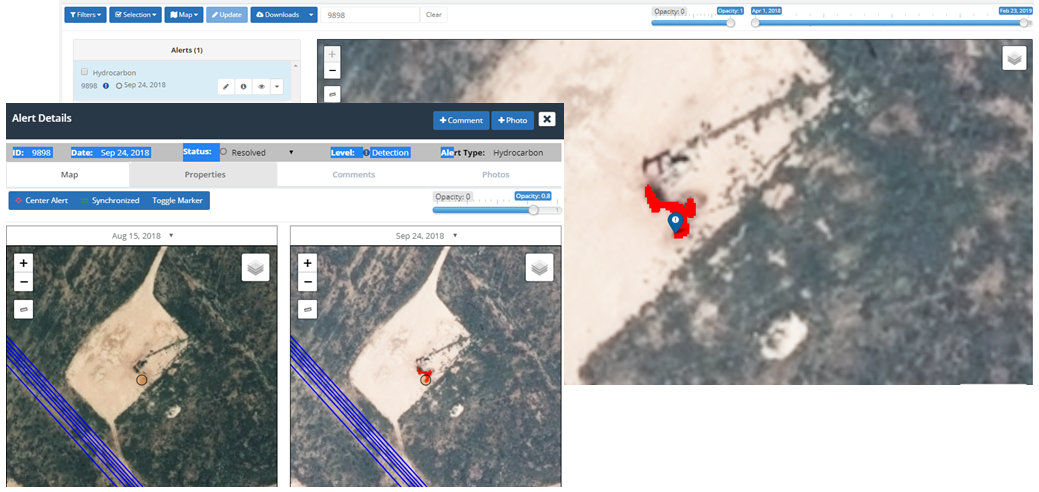 Hydrocarbon leak alert on a well pad.
Satelytics Inc., www.satelytics.com, is a cloud-based geospatial analytics software suite. Multispectral and hyperspectral imagery is gathered from satellites, UAV, planes, and fixed cameras, and processed to provide both alerts and qualitative results for our customers. Data can be gathered up to a daily basis, and results are sent to customers in hours. This includes the specific problem, location, magnitude, and even qualitative information, which minimizes cost, impact, and operational disruption for our clients.
For more information, contact David Dunham, ddunham@satelytics.com, (o) (419) 728 0060 extension #101, (c) (701) 213 0294.
Interested in our newsletter?