• Oil & Gas,Pipeline,General
Satelytics' Methane Measurements Receiving Worldwide Recognition!
bp talks with Offshore Technology about Satelytics' methane measurement capabilities.
Précis
Problem: Achieve methane monitoring and net zero goals.
Solution: Detect and quantify methane leaks.

Benefit: Early detection prompts early action.

OffshoreTechnology.com sat down with bp recently to discuss Satelytics' methane measurement capabilities and their carbon net-zero campaign. The author, JP Casey, along with Morag Watson, Senior Vice President of Digital Science and Engineering at bp, discussed how our AI software applies spectral emission principles to aerial imagery to detect and quantify harmful environmental constituents. The conversation also centered on bp's commitment to methane monitoring company-wide by 2023. "As part of our ambition to become a net zero company by 2050, or sooner, we are aiming to install methane measurement at all of our major oil and gas processing sites by 2023 and reduce methane intensity of operations by 50%," said Watson. "We expect Satelytics' technology will enhance our suite of methane measurement techniques and support our commitment on methane."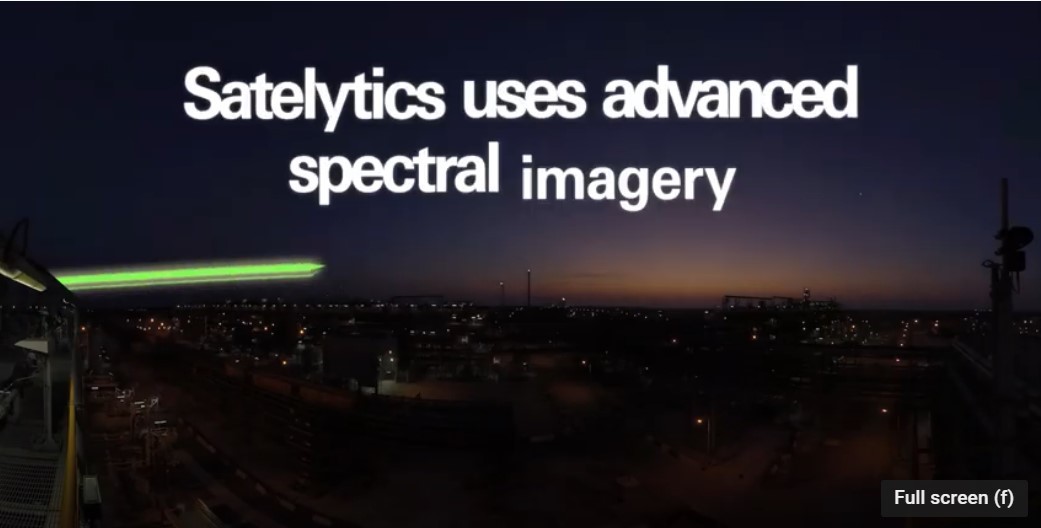 Here are the FAQs:
Question: What methane capability does Satelytics offer?
Answer: Detection down to 250 ppm•x•m, and 9 kg/hr flow rate within 10% accuracy. Satelytics offers quantification at the source, using high-resolution imagery, positioning our customers in terms of technology, knowledge, and actionable alerts, well ahead regulation and NGOs.
Question: What does this mean operationally for Satelytics' customers?
Answer: Our software alerts customers to infrastructure threats and challenges in the "here and now," so they can make informed decisions. Every incident includes an alert threshold, set by the customer, with location specificity, and an ongoing record or audit of the situation.
Question: Are geospatial analytics and the associated costs achievable for today's business environment?
Answer: Yes! Satelytics' algorithms alert to many challenges from one set of data, allowing costs to be shared across multiple business groups — all with unique challenges to solve within a company.
"The technology has significant potential, promising to identify and eliminate leaks and mechanical damage, which are often the source of accidents that threaten both human workers and local environments." - JP Casey, Offshore Technology
"Satelytics offers unparalleled opportunities to use remote sensing to capture and visualize data about environmental factors, making information more accessible and digestible, ultimately leading to better decision making." - Morag Watson, bp
Our algorithms analyze every pixel, every time, and we store our customers' data forever. Call us today to learn how Satelytics' geospatial tools can be put to work for your company.
Satelytics Inc., www.satelytics.com, is a cloud-based geospatial analytics software suite. Multispectral and hyperspectral imagery is gathered from satellites, UAV, planes, and fixed cameras, and processed to provide both alerts and qualitative results for our customers. Data can be gathered up to a daily basis, and results are sent to customers within hours. This includes the specific problem, location, magnitude, and even qualitative information, which minimizes cost, impact, and operational disruption for our clients.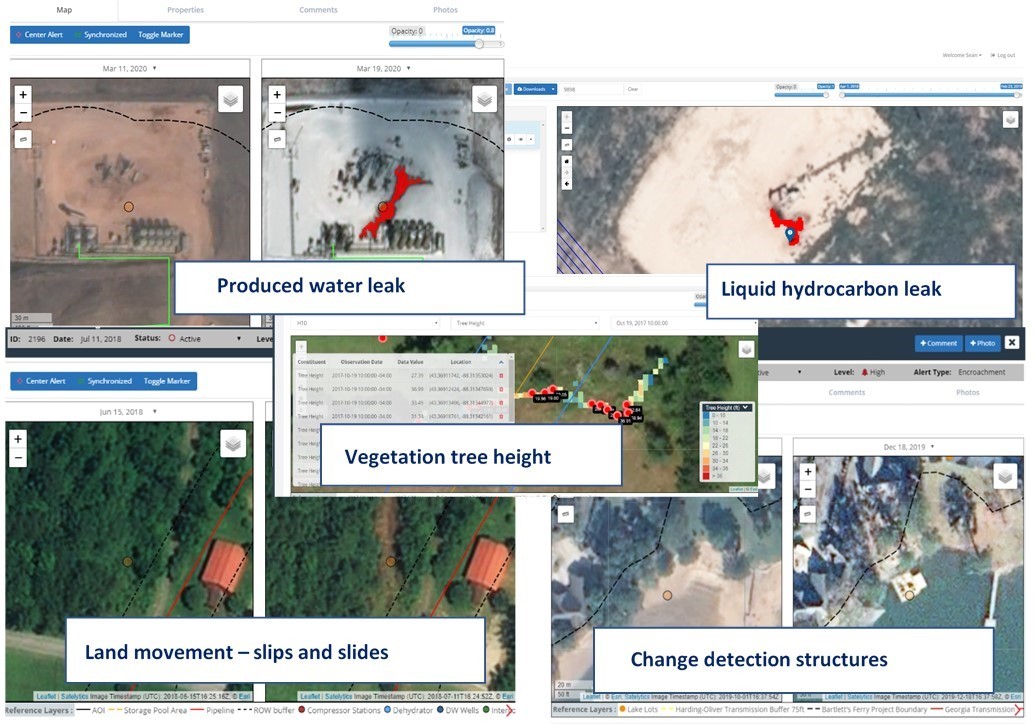 Toledo, OH – September 30, 2020. For more information, contact David Dunham, ddunham@satelytics.com, (o) (419) 728 0060 extension #101, (c) (701) 213 0294.
Interested in our newsletter?