• General
Working with Satelytics is as easy as that!
Précis
Problem: Solving industry's pressing challenges.
Solution: Geospatial analytics.
Benefit: See benefits at information-rich Satelytics.com.
Satelytics is all about making your job easier and more manageable — from the very start, the moment project talks begin. When you task Satelytics with a project, not only are you getting our Software as a Service (SaaS), but also our technological and scientific expertise. We want to make sure our clients receive the full benefit of what Satelytics has to offer.

Being in the business of dealing with data, we always like to start project discussions with an area of interest (AOI) and a list of requested monitoring functions from our customers. Having more information upfront allows us to provide a more accurate cost estimate. Included in the cost estimate — which our client receives within 48 hours — we offer several frequency options and discounts for multi-year commitments.

Upon contract signing, we get straight to work, launching the new project within a week. Also during this time, we like to have a project kickoff meeting with our customer's team, preferably with all relevant customer staff participating, including technical users and upper-level decision-makers.

Satelytics' assistance does not stop there. We never want our clients to feel like they have been thrown into the deep end, so we like to have weekly meetings with new clients to make sure they become fully proficient with our software and get the most out of our solutions. Additionally, our sales representatives keep in touch with all our clients throughout the duration of their projects to ensure their needs are being met and that emerging needs are addressed.

Do you have a project you want to discuss? Let's talk today.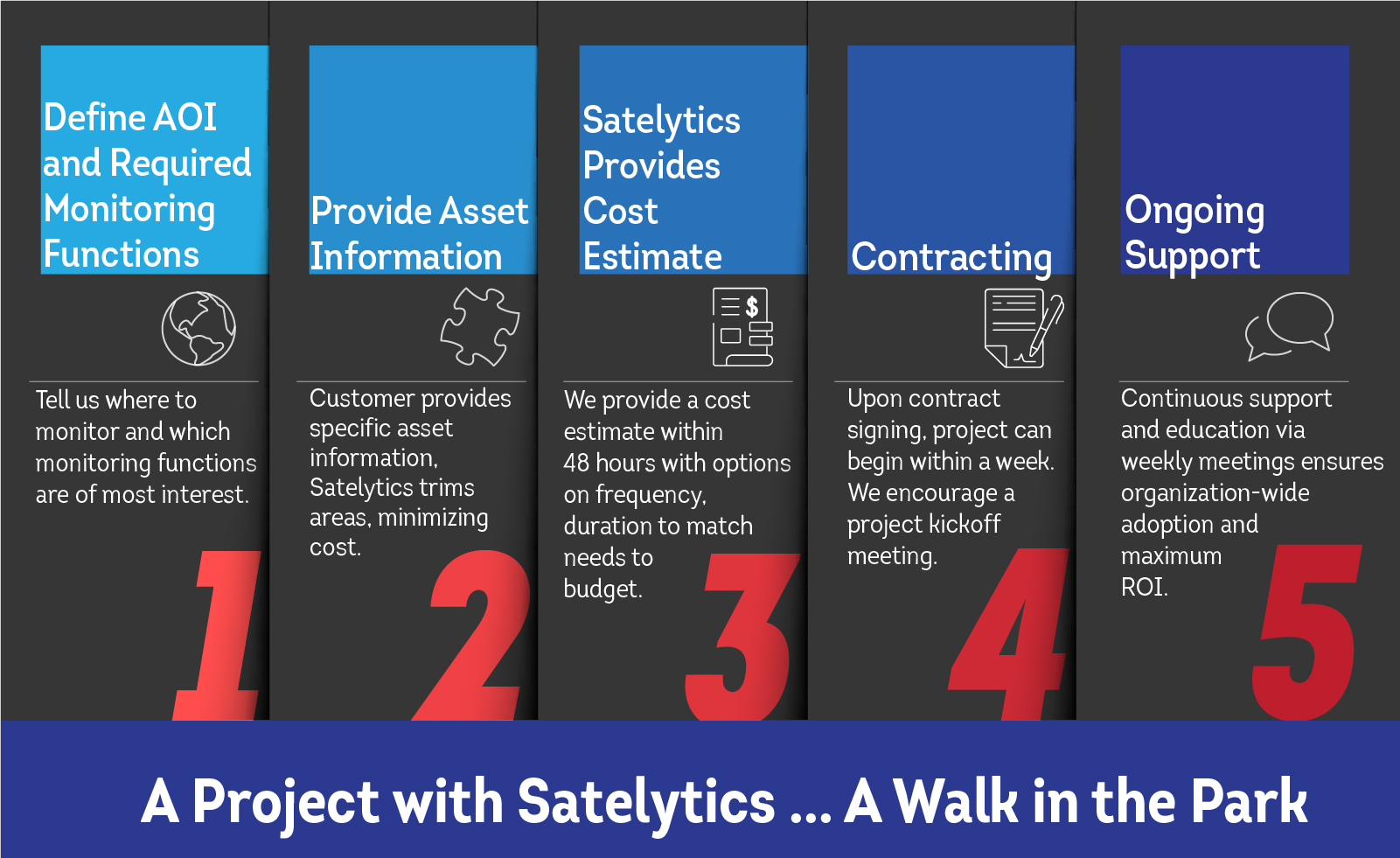 Interested in our newsletter?