• Power Utilities,Pipeline
An Encroachment Lesson In My Own Backyard!
Encroachments... a big problem.
Précis
Problem: Damage from encroachments.
Solution: Geospatial analytics.
Benefit: Decrease risk to public and company employees.
I was working in my home office recently when I heard a crash in the distance and then the sound of sirens. I didn't think too much of it because there is a fire station a few blocks away that is regularly active. However, about 15 minutes later, several local utility company trucks rumbled quickly down the alley. At that point, curiosity got the better of me and spurred me to walk down the alley to see what had happened.
There, I came across my neighbor who told me that a car accident had forced a car off the road, through a fence, and in the process, ruptured a natural gas distribution line. It was a quick repair on a small gas line. Fortunately, no one was injured but it does provide a good illustration of how close utility infrastructure is to where we live. A small accident certainly could have been worse if not for quick emergency response and a bit of good luck.

Understanding where construction and other activity is happening near utilities and pipelines is very important. In this case, the remains of the fence are still visible in the above picture, and it was likely legal, but it still caused damage to the gas distribution pipeline when it was knocked over by the vehicle.
What if this had been more significant construction without proper permitting? What if someone had planted a tree too close, or if they were operating heavy equipment without proper 811 utility location services? It isn't hard to imagine how a dangerous situation could quickly begin.

Another aspect of this story is vegetation management. Utility responders had to clear overgrown vegetation (visible at the top of the above photograph, near the power pole) before they could repair the gas line. Every minute of delay with a gas line leak imposes additional risk.

Encroachment and vegetation management in the ROW is the bread and butter of Satelytics' geospatial analytics offering. Initial interest from a prospective utility customer is often centered on our ability to detect and quantify methane leaks, the conversation typically evolves to explore other capabilities of our algorithms, including vegetation characterization and encroachments in the right-of-way or utility corridor. These customers naturally want to know what we can do to minimize incidents and decrease service calls. Translated, that means they want to minimize risk to the public and the company's personnel.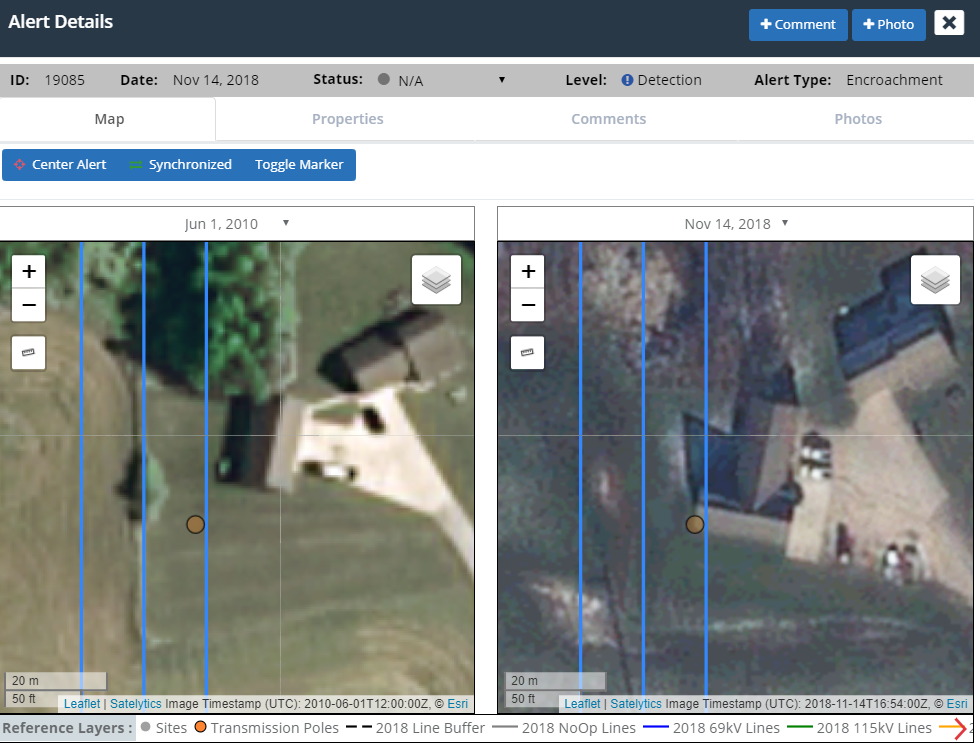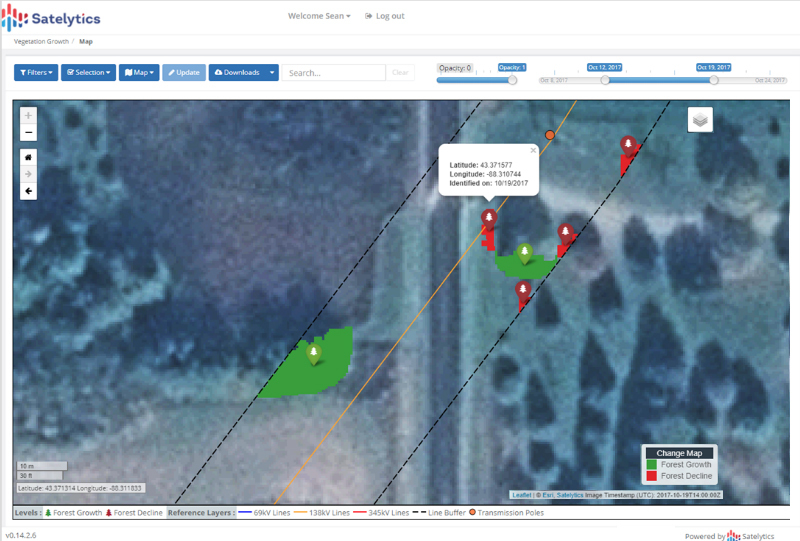 Satelytics tasks commercial satellites with spatial resolution down the square foot to detect even the smallest encroachments, land movements, trees, or ground vegetation that threaten utility assets. Our vegetation algorithms even offer speciation capabilities for trees and shrubs that drive our customers' utility vegetation management programs.


Take this real-life example to your next innovation meeting and see how remote sensing with science-backed analytics can benefit your company.

Interested in our newsletter?