• Power Utilities,Water & Wastewater
Back to the Basics: Shoreline Management, Electric Utilities
Satelytics addresses challenges affecting electric utilities' reservoirs.
Précis
Problem: Seasonal reservoir management.
Solution: Automated monitoring of water levels, water chemistry, infrastructure, shorelines.
Benefit: Automated, more comprehensive monitoring program.
Satelytics has been providing alerts to our hydro-electric customers for many years. Our outputs for this business segment often follow seasonal changes and a routine cadence for data acquisition and analytics. This cadence reminds me of the maintenance and seasonality surrounding my family's northern Minnesota lake cabin. The property has been in the family since the 1920s. We own 20+ acres and 1,000 feet of lakeshore on one of the clearest spring-fed lakes in the "Land of 10,000 Lakes." Our cabin is seasonal, with the bulk of the fun being enjoyed from June-September. Of course, maintenance of the place goes on year-round. Here is the overview: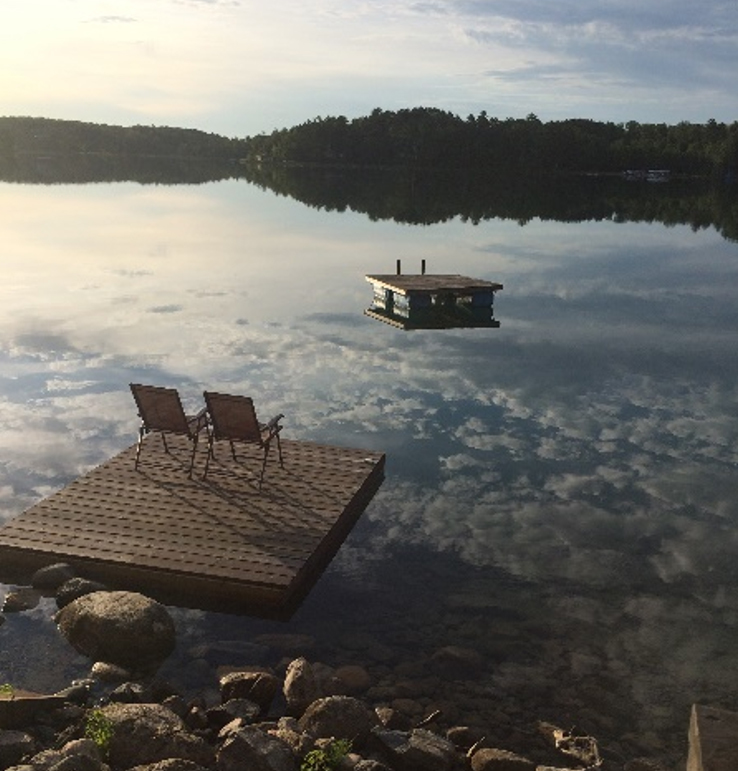 Spring: Remove shutters, turn well on, remove fallen branches, mow grass, get boat running, put docks in, clean up beach. Sometimes, we even find time to enjoy it if the weather agrees!

Summer: FUN, swimming, skiing, sun, grilling, pizza in the wood oven, cold beverages on the deck! Minimal maintenance activities include mowing and splitting wood.

Fall: Enjoy the few remaining warm days, maybe a golf weekend, enjoy fall colors. Install shutters, split wood, maintain deck, take docks out.

Winter: Only occasional ice fishing, skiing, snow shoveling, or a snowmobiling day trip.
How does this compare with the work Satelytics does for our utility customers and their reservoirs? Utilities also follow a seasonal maintenance and threat response schedule for their reservoirs.

For one of our long-term customers, we monitor shoreline erosions, subaquatic vegetation, sedimentation, and nutrient loading during the warmer months of the growing season. In the fall and winter months, we monitor the reservoir during draw-down for unpermitted dock construction, dam integrity, shoreline clearing, and sediment removal projects. We can even tie alerts and alarms back to property ownership records for shoreline changes for response personnel. Satelytics also provides disaster response for actions that may be out of the regular monitoring schedule. These can be coordinated in a matter of hours after an event has occurred.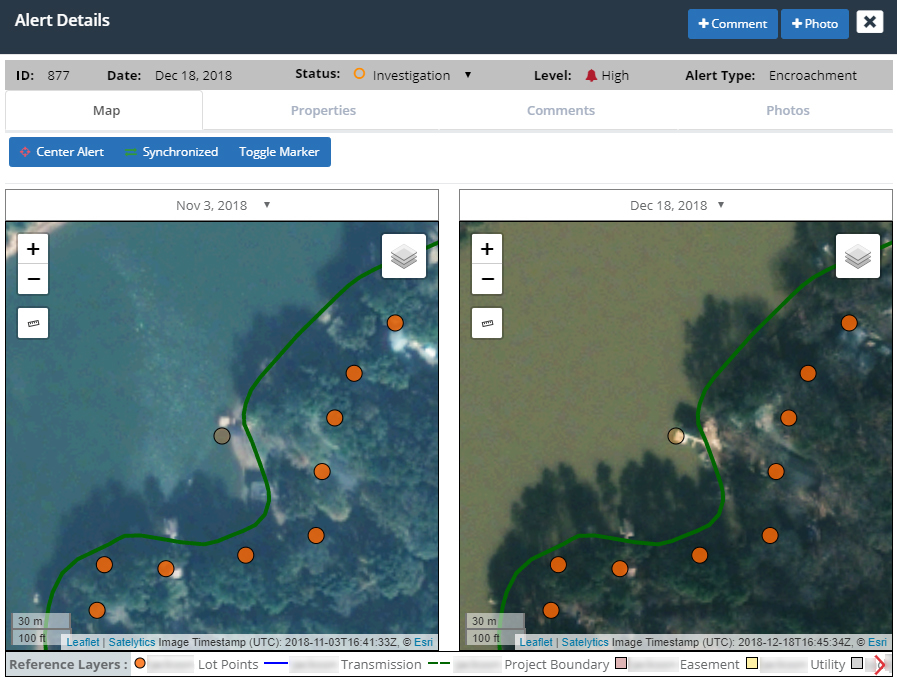 Satelytics can build a plan to suit your reservoir activity needs. We will help you identify your areas of interest, high consequence areas, and build a monitoring schedule that provides the alerts your company needs for budgets of all sizes. Our water quality measurements can also be completed from the same set of data for those groups tasked with maintaining the lake for drinking water or recreational activities.
Let us automate your reservoir monitoring workload, while simultaneously making it more comprehensive. Call today for a demonstration!
Interested in our newsletter?