• Oil & Gas,Power Utilities,Pipeline,Specialty Chemicals,Mining
Feds Throw a One-Two Punch on Methane Emissions
What impact will two new rules have on your operations?
Précis
Problem: Status quo GHG estimation is a losing strategy,
Solution: Dominate the narrative, apply advanced geospatial analytics.
Benefit: Defeat noisemakers; be seen as a change agent, not reticent.
Two weeks ago, two new major Federal rules focused on methane were announced. First, the U.S. Environmental Protection Agency announced new proposed standards on methane emissions. Second, the U.S. Department of Transportation's Pipeline and Hazardous Materials Safety Administration finalized a rule that extends federal oversight of 425,000 miles of gas gathering pipelines. These announcements were timed to coincide with President Biden's participation in the UN Climate Change Conference, known as COP26.

What does this mean for the energy industry? It is perhaps too early to predict, but one theme is indisputable: pressure continues to mount from investors, boardrooms, regulators, and the general public to go beyond the status quo. The energy industry must adopt new technology not only to respond to these pressures but to take control of them.

The energy industry is assaulted daily by anti-energy, often-illogical, arguments based on valid environmental concerns. Industry can defeat these arguments by adopting cutting-edge technology to not only demonstrate its responsible approach to energy production but also take control of the narrative by dominating with a science-based approach.

Imagine the response when activist-darling NGOs proclaiming energy as "the bad guys" are overpowered by infinitely better measurements that sometimes disprove their claims. Satelytics can help you dominate that argument.
Truly high-resolution measurements that lead to source identification and flow rate measurement
Rapid results, delivered within hours of data capture
Daily data capture
All provided by a company that works only for industry, rather than straddling the fence.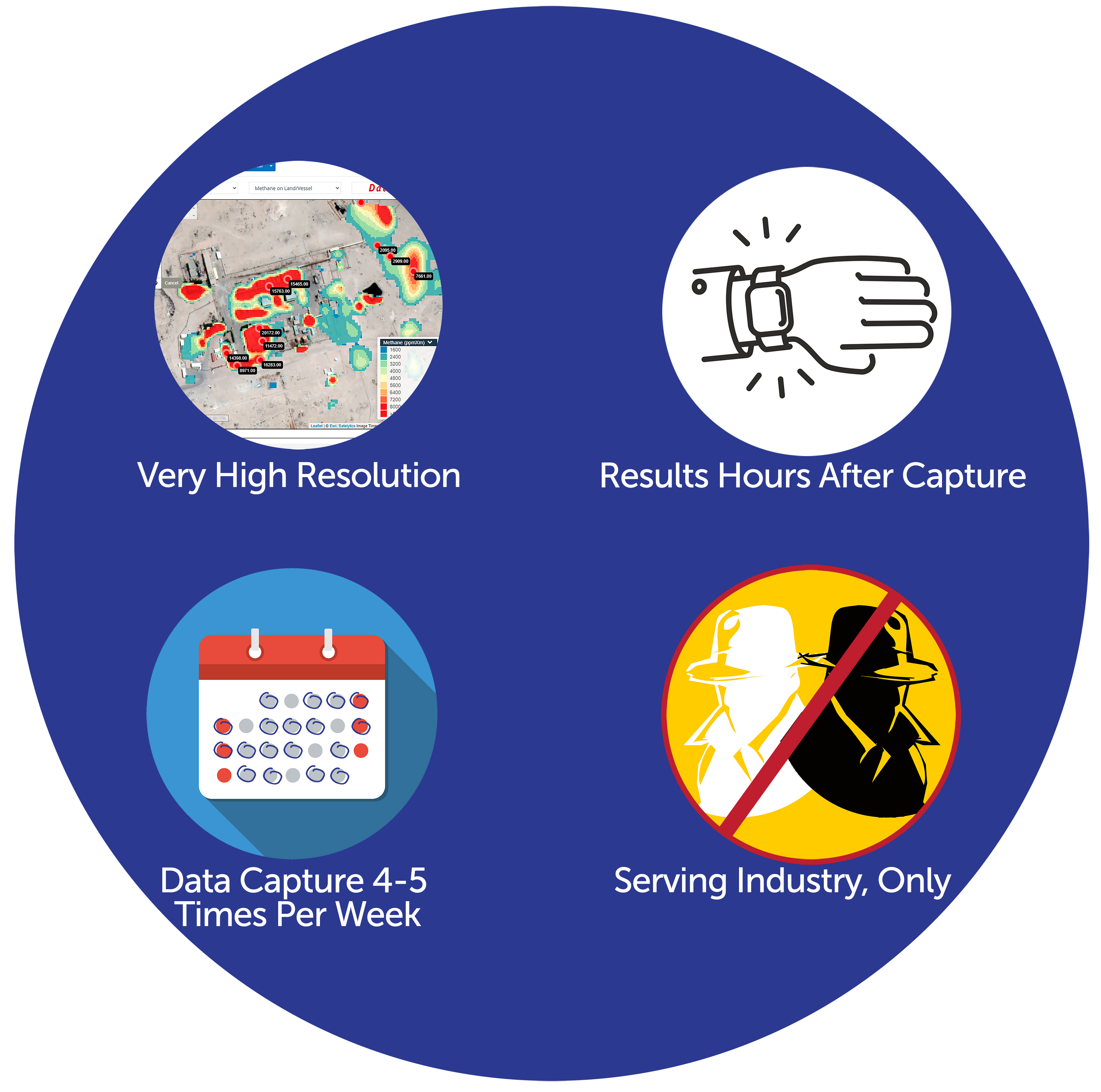 It's time to throw a big counter-punch to take control of this narrative. Talk to us today about how geospatial analytics can help you do that, while positively impacting safety, public image, and your financial bottom line.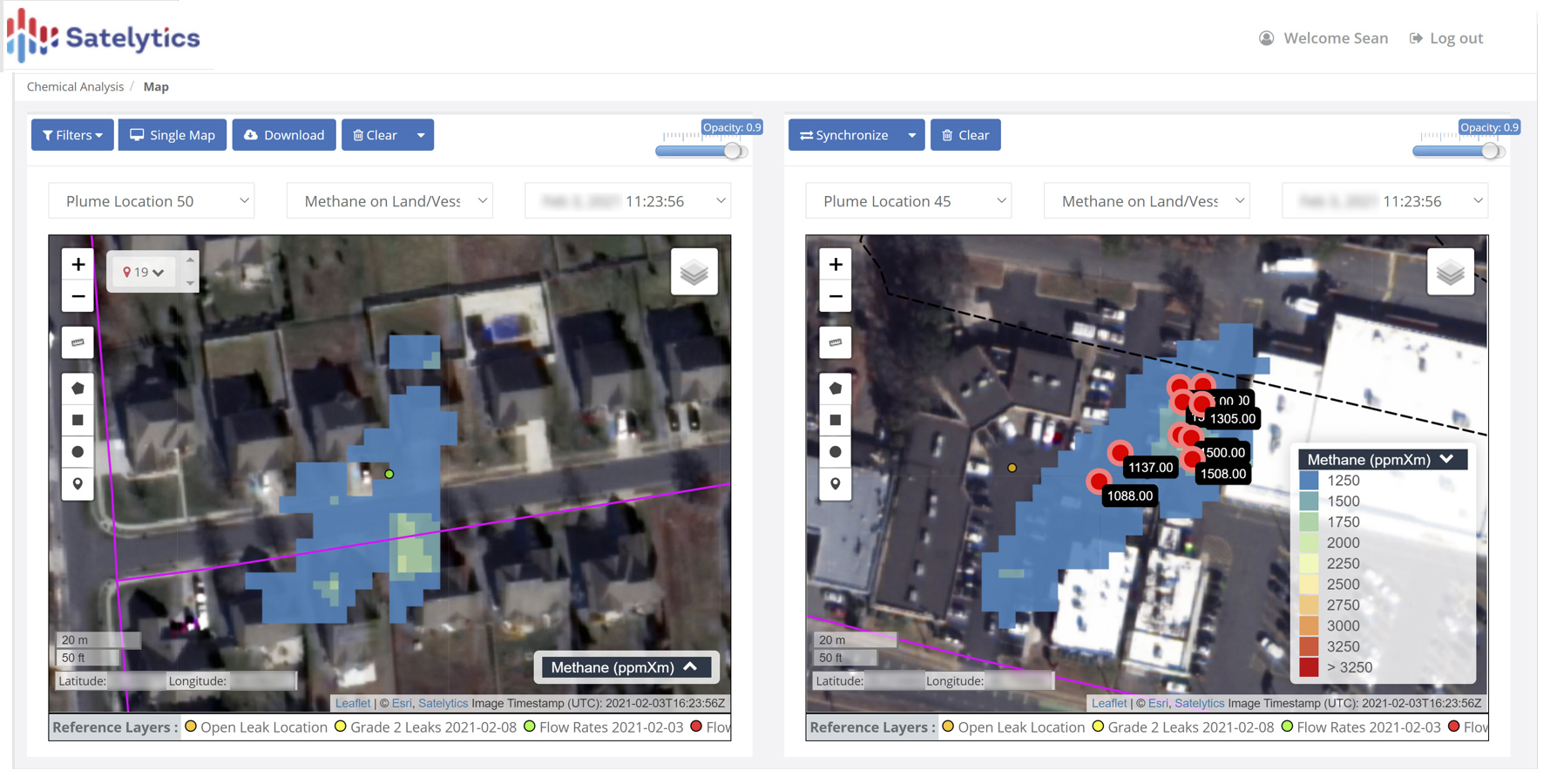 Interested in our newsletter?