• General
Grow with us in the city we call "home."
Précis
Problem: Growth demands additional staff.
Solution: Entice talent to our main office.
Benefit: Diversity, continued success.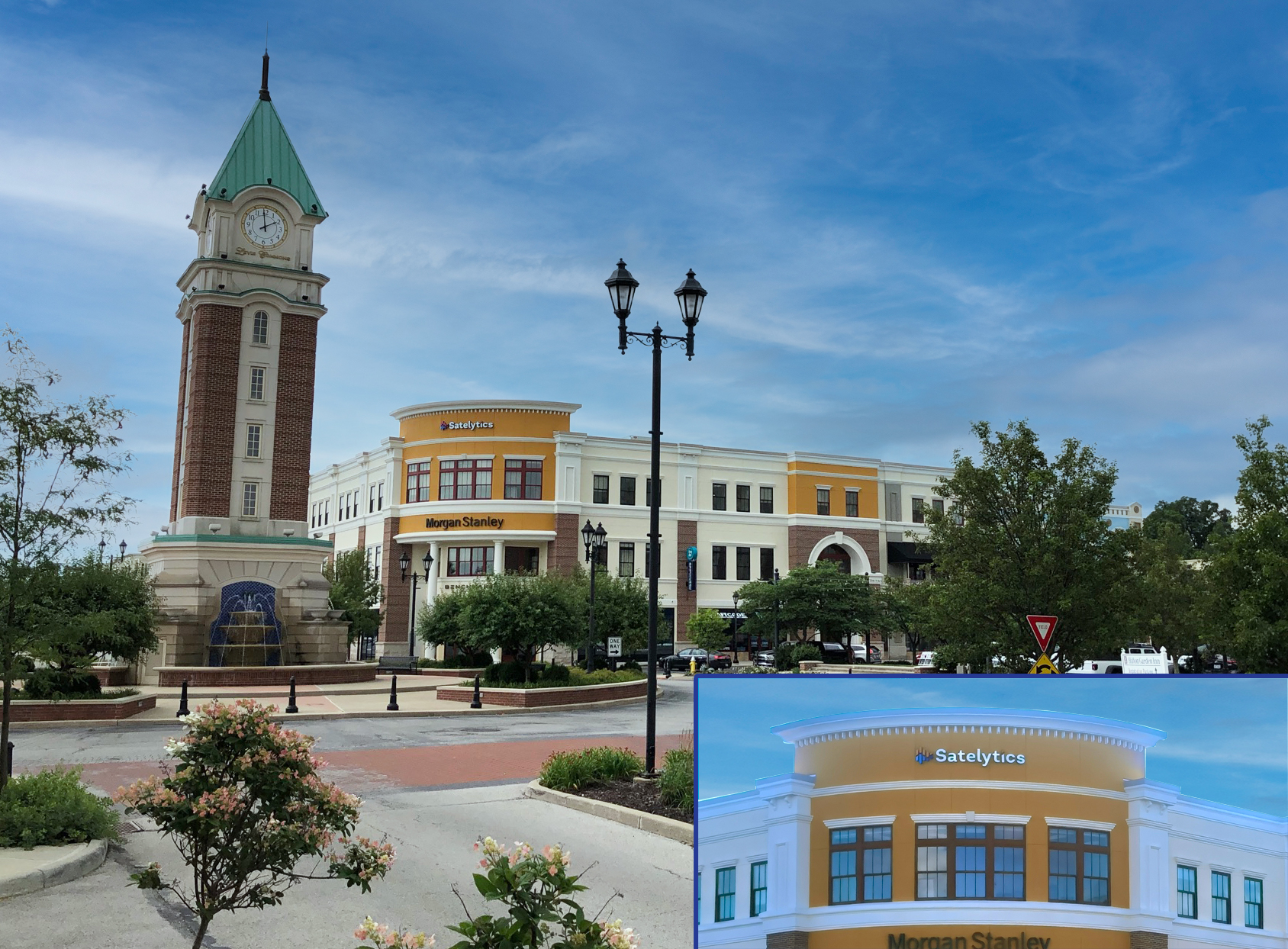 Our Satelytics family hails from all over the world, but today there is one place we all call home — Northwest Ohio. Specifically, the city of Perrysburg. Here, we work to cultivate our exemplary employees in a positive, successful workplace. Continuing our steady growth, Satelytics has plenty of opportunities for bright, focused individuals. Considering a new career path? Join us! Know of someone looking for a new challenge with a company enjoying significant growth? Send them our way!

"We want to continue to build this collaborative culture and encourage our new team members to place roots in the area," Sean Donegan, Satelytics' President and CEO, adds. "Our leadership in the field of geospatial analytics is resulting in tremendous growth for our company. Our employees go home knowing they made a difference each and every day, and benefit from ownership in the company."

Headquartered at the Town Center of Levis Commons in Perrysburg, Satelytics is positioned in a beautiful and bustling area, full of restaurants, shopping, and entertainment for our employees to enjoy off the clock — all within walking distance. The city of Perrysburg — set along the southern stretch of the Maumee River — is home to a wide variety of shops and restaurants, as well as parks and historical sites. It is ranked as one of the best cities in Ohio to live.

Famous Ohio cities and attractions are all within a few hours' drive, allowing for day trips and weekend getaways. There is something for everyone of all ages and interests in Ohio. The Buckeye State is home to eight major league sports teams, the Pro Football Hall of Fame, the Rock and Roll Hall of Fame, art museums, theaters, six award-winning zoos, and — of course — the famous Cedar Point Amusement Park.

We love our hometown and home state and can't wait to welcome new team members home. If you or someone you know is looking for a new challenge at a growing, market-disrupting company, please check out the Careers page on our Satelytics website.
Interested in our newsletter?