• General
New Look Stories, a New Location, and a New Satelytics.com
Not only have we been hard at work creating solutions that benefit our customers and tackle their most pressing industrial problems — we've also redesigned and enhanced Satelytics.com. These improvements ensure our clients, partners, and visitors get a deeper, more informative look at how we do what we do and why.

Browse satelytics.com today! Let us know what you think.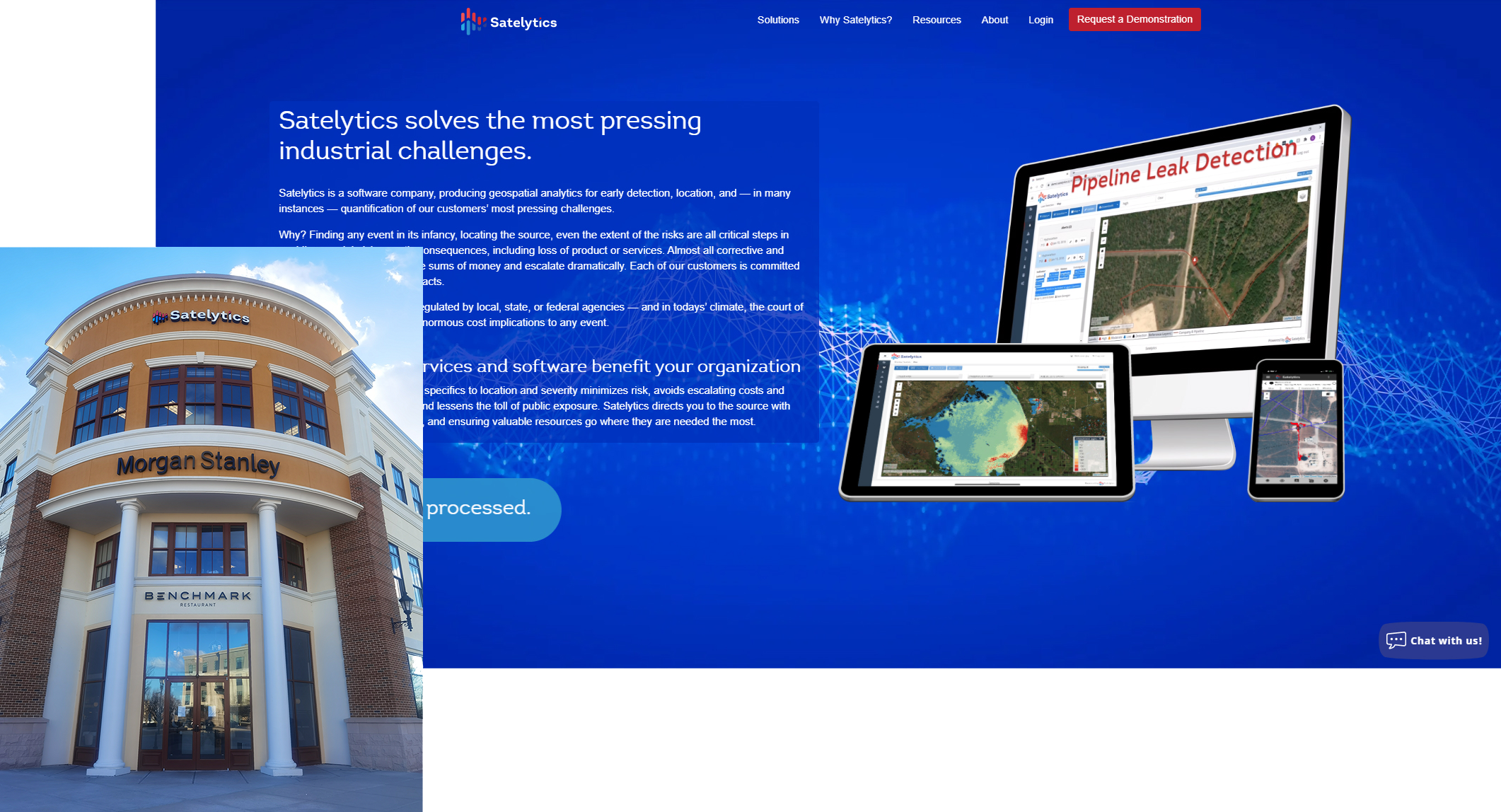 Interested in our newsletter?