• Oil & Gas,Power Utilities,Pipeline
Satelytics Honored by Pipeline & Gas Journal Awards
Best Digital Transformation
Précis
Problem: Pipeline technology development is not often headlined.
Solution: Pipeline & Gas Journal Awards recognize worthy advancements.
Benefit: Change a flawed narrative on pipelines.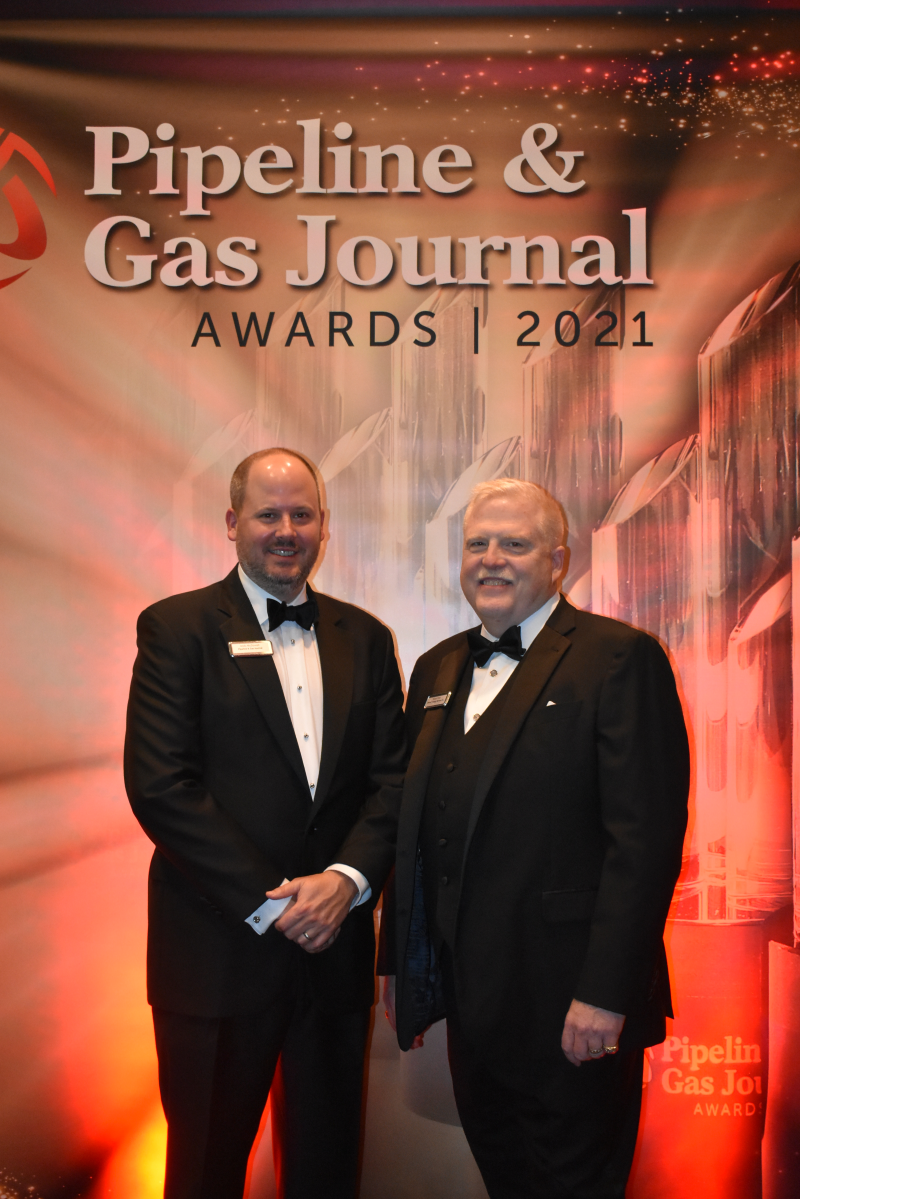 Satelytics is honored to have been selected as the "Best Digital Transformation" at the 2021 Pipeline & Gas Journal Awards last Thursday evening. These awards were designed to recognize the best that the pipeline industry has to offer. We accept this award as tangible proof of our efforts to develop new technology to help our customers receive timely, actionable alerts on problems encountered on asset fleets spread over vast geographic areas.
The awards gala — the pipeline industry's equivalent of the Academy Awards (minus all the political grandstanding) — was held in Houston. Pipeline & Gas Journal and its parent company, Gulf Energy Information, pulled out all the stops and orchestrated an exemplary, elegant event. We encourage your organizations to consider participation next year because it presents an excellent opportunity to learn about the leaders advancing technology in the pipeline industry and interact with those leaders.

Congratulations to the other finalists and winners. We are certainly in good company! Winners are listed below, and can be found here.
Best Digital Transformation Award
Best Advance in Maintenance Technology Award

"Nautilus Pipeline IRM Robot"

Best Coating/Corrosion Advancement Technology

"CorTalk RMU1+INT1 Interruption Peripheral"

Best Management Advancement Technology

"SpectraSensors J22 TDLAS Gas Analyzer"

SpectraSensors an Endress+Hauser Company

Safety Innovation of the Year Award

"Vacuworx RC Series Updates"

Best Pipeline Integrity Award

"Accurate Gouge Classifier and Sizing When Coincident with a Pipeline Dent"

Best Repair Technology Advancement

"Type 8648VRS with Non-Pusher Secondary Seal (NPSS) Technology"

Pipeline Project of the Year

Best Offshore Pipeline Project Award

South Stream Transport

Innovative Thinker Award

Dr. Kshama Roy of Northern Crescent Inc.

Lifetime Achievement Award

Richard "Dick" Williamson of T.D. Williamson


Interested in our newsletter?