• Specialty Chemicals
Hot topics for specialty chemical manufacturers and refiners
Précis
Problem: Myriad threats.
Solution: Use one set of data to address multiple threats.
Benefit: Save money, reduce risk.
Our business development team is fortunate to hear questions and interests from innovative leaders from manufacturers of specialty chemical and petrochemical refiners who are seeking new tools to assess the state of their infrastructure and environment. We listen intently to these questions because they drive us to continuously improve the accuracy of our targeting of industry's most pressing challenges.

Here is what we have been hearing from our existing and potential specialty chemical and petrochemical customers about the challenges they need help addressing:

Remediation

We have seen significant interest in remediation recently, especially from customers new to Satelytics. Some of this new interest is attributable to word of mouth from our existing customers but some seems to be coming from environmental managers looking for a better way to manage the sites under their purview.

Satelytics' measurements used for site remediation include:
A new algorithm Satelytics suite measures pH on land or water. This algorithm was recently completed and validated with a U.S. customer and will be offered along with 40 other measurements, all derived from a single set of data.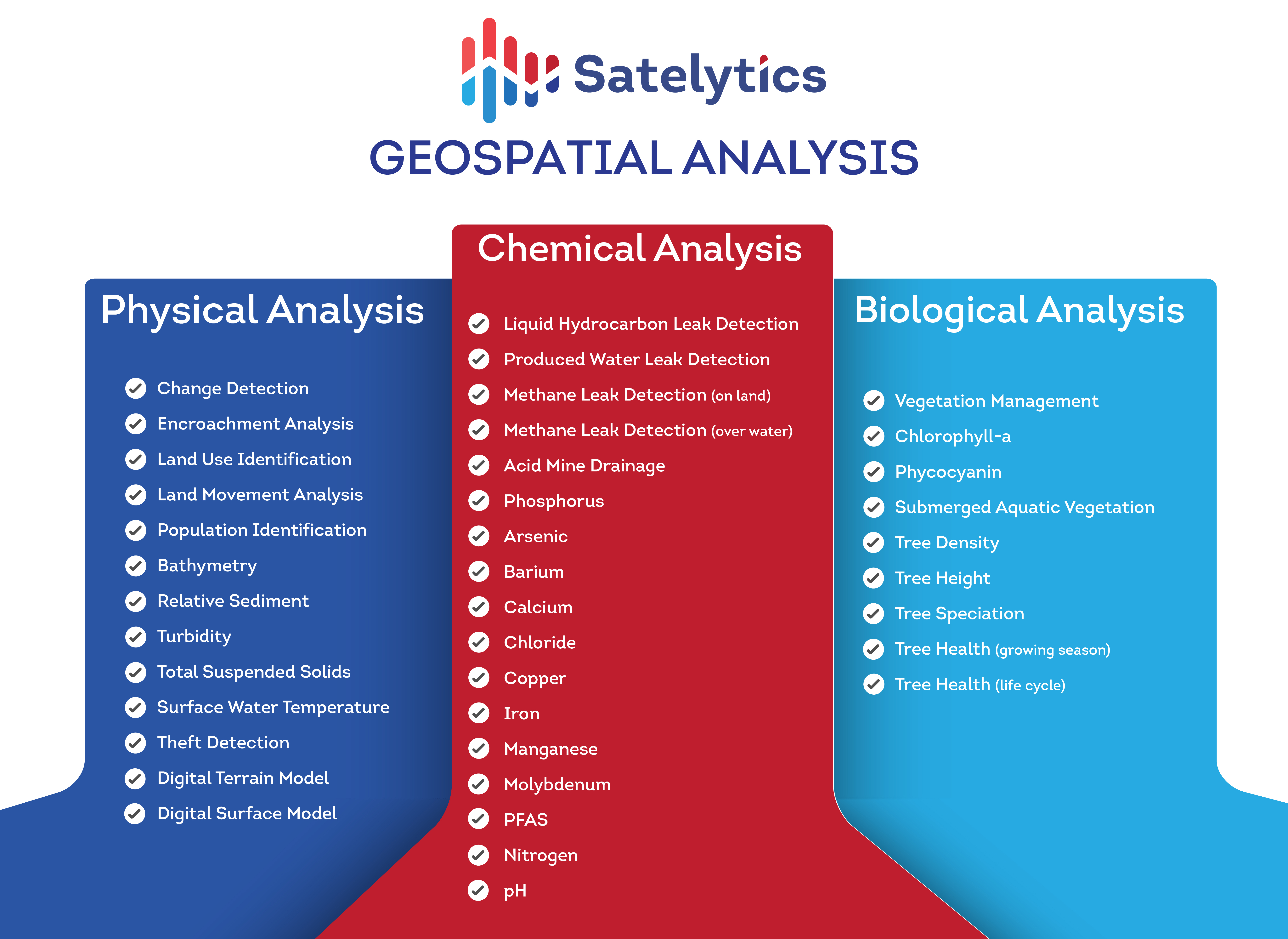 Methane

It is not surprising that with the ESG push seen in the industry, the ability to detect and quantify methane leaks is a high priority for pipeline operators. Satelytics is the only company able to detect and quantify leaks with enough specificity (within 4 meters) to address operational challenges from satellite data. Our methane algorithm works on land or water and the quantification piece is useful for compliance and reporting.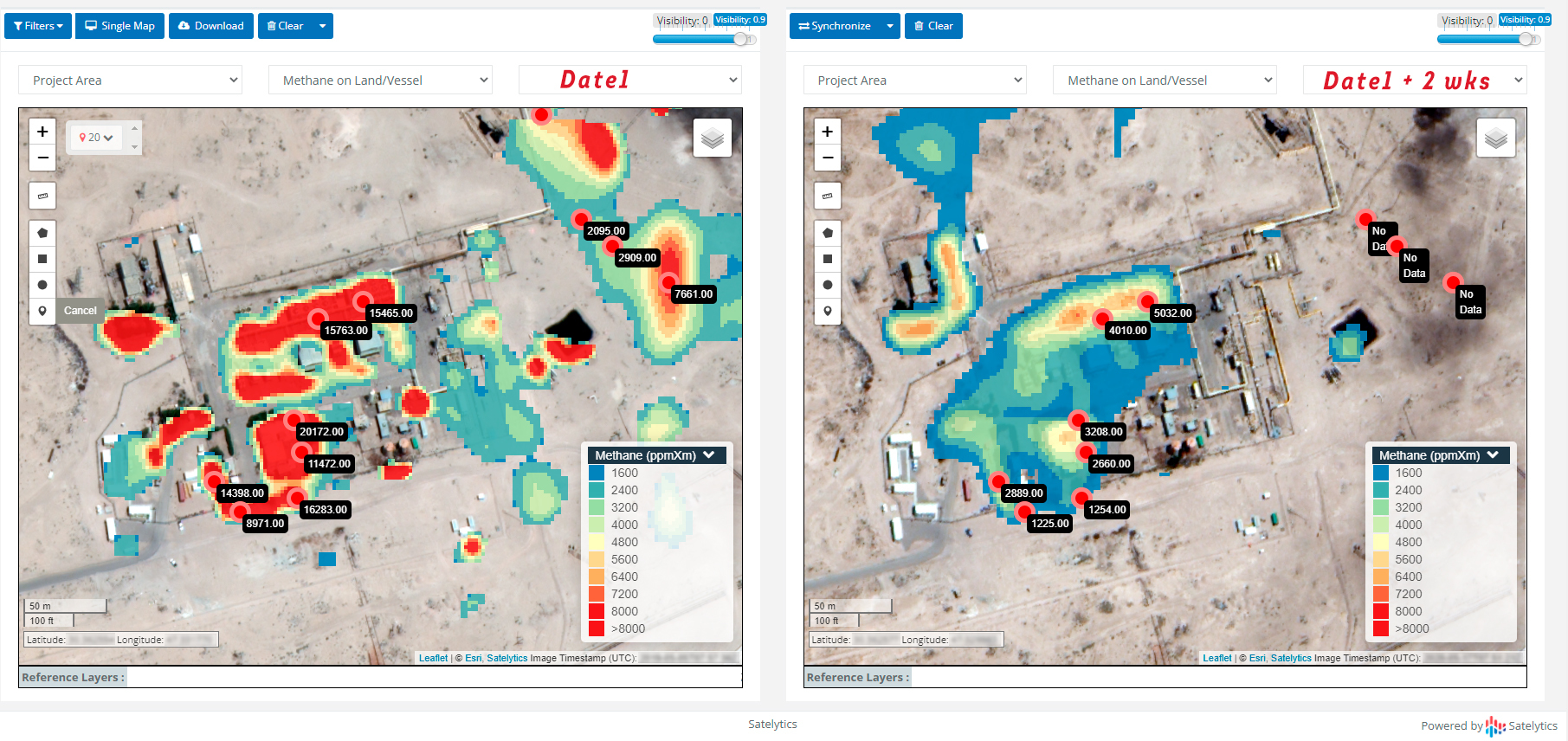 Water Quality
Satelytics started in the water industry identifying and quantifying sources of nutrient load. This capability has translated quite well into the chemical industry who are large water users for process and cooling.

Forestry and Carbon Uptake
As the ESG push continues, specialty chemical manufacturers are using carbon offsets when operational emissions can't be avoided. Some of the larger players in this industry are even purchasing and operating companies that verify and sell on the carbon markets. Satelytics provides remote surveying capability for management of forests including tree height, speciation, health, and density. This information can, and has been, transformed into accountable assessments of carbon sequestration potential.
What are your needs? We are all ears. Reach out to us today if you face any of these challenges.

Interested in our newsletter?