• Oil & Gas,Power Utilities,Water & Wastewater,Pipeline,General,Specialty Chemicals,Mining,Forestry
Consortium to monitor Permian Basin
Précis
Problem: Monitoring geographically spread assets
Solution: Geospatial analytics for common tenants.
Benefit: Cost efficiencies, minimizing corollaries.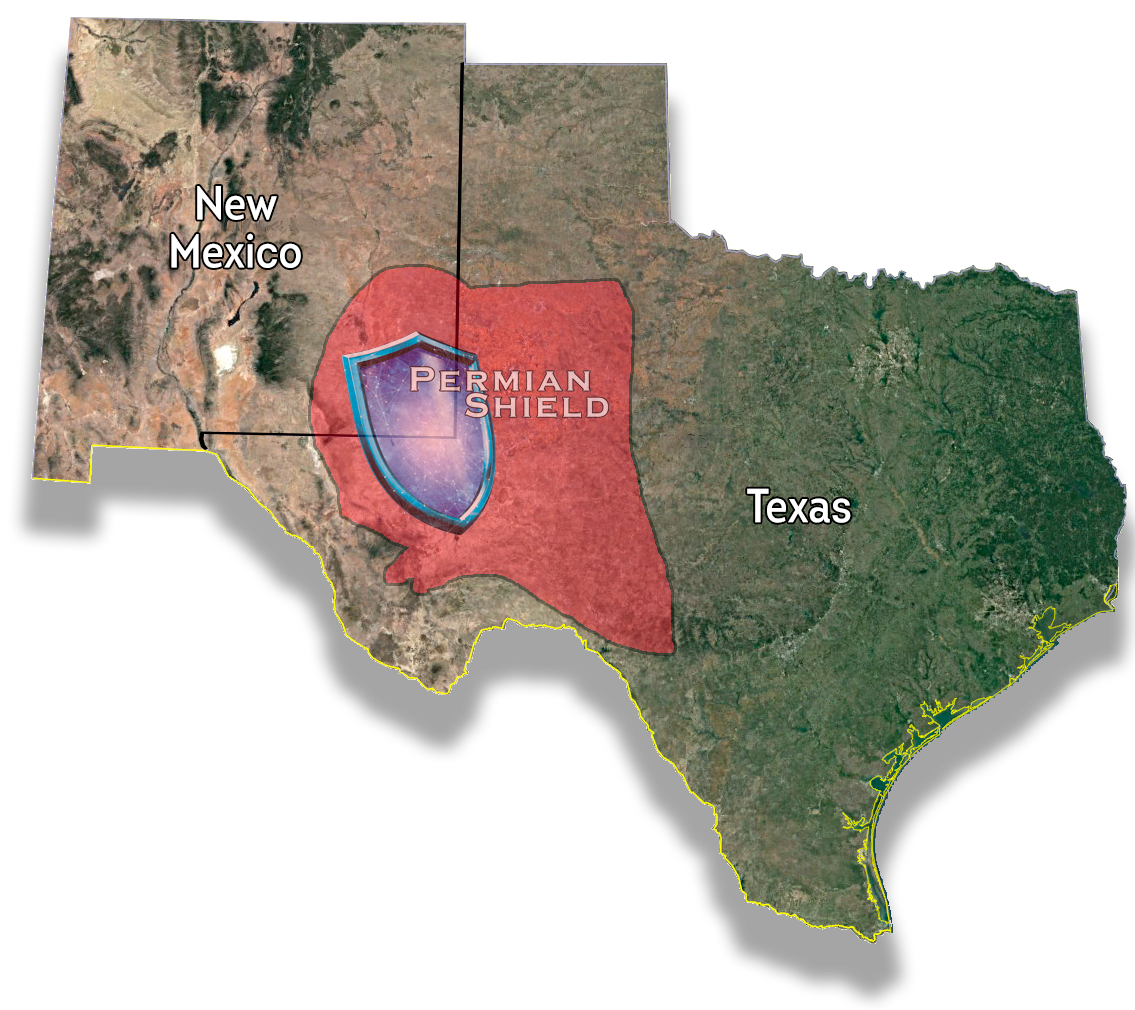 Satelytics and one of its largest global customers are jointly spearheading a consortium over the Permian Basin. This will be another disruptive first for Satelytics in which the most pressing challenges our customers face will be monitored continuously. Data captured weekly will be processed through the Satelytics' engine. Today, this includes up to 40 AI-driven algorithms, yielding benefits across a variety of industries. Satelytics innovation adds on average four new algorithms to its arsenal each year.
Inspired by the notable collaborative success of the intelligent Pipeline Integrity Program (iPIPE), this consortium intends to cooperatively monitor a wide variety of industrial assets for anomalous conditions —such as leaks, encroachments, erosion, and land movement —where early detection will avert disaster.

In 2017, with encouragement from thought leader and former Microsoft executive, Governor Doug Burgum (ND), a visionary program focused on applying new technology to solve industry's most challenging problems was initiated. Conceived by Hess Corporation, Equinor, and Oasis Petroleum, the premise of iPIPE was to eliminate negative events with members sharing the costs of deployed technology. Many thought it could not be done, but eleven members of the program demonstrated otherwise.

The success of iPIPE was a world-first, with Governor Burgum keen to see technologies deployed beyond oil & gas. His vision would extend to the entire state with use cases across the state's industrial spectrum. The pandemic of 2020 got in the way of this ambitious plan, but it has not been forgotten.
A new initiative for the Permian Basin (80,000 square miles) similarly intends to share the benefits and costs of Satelytics' technology among oil and gas, power utilities, water/wastewater, mining, agriculture, and other industry sectors. Data captured regularly over the Permian Basin region will be processed and actionable results will be delivered to consortium members within hours of data capture.

Still in the early stages, founding members will have the opportunity to craft and design the architecture of the consortium and its mode of operation. Unlike the Bakken effort, this consortium will offer membership to other industries including agriculture, rail, utilities, and water companies, as Satelytics has pedigree in these segments.

Any of the challenges outlined below can be run simultaneously on the same set of data.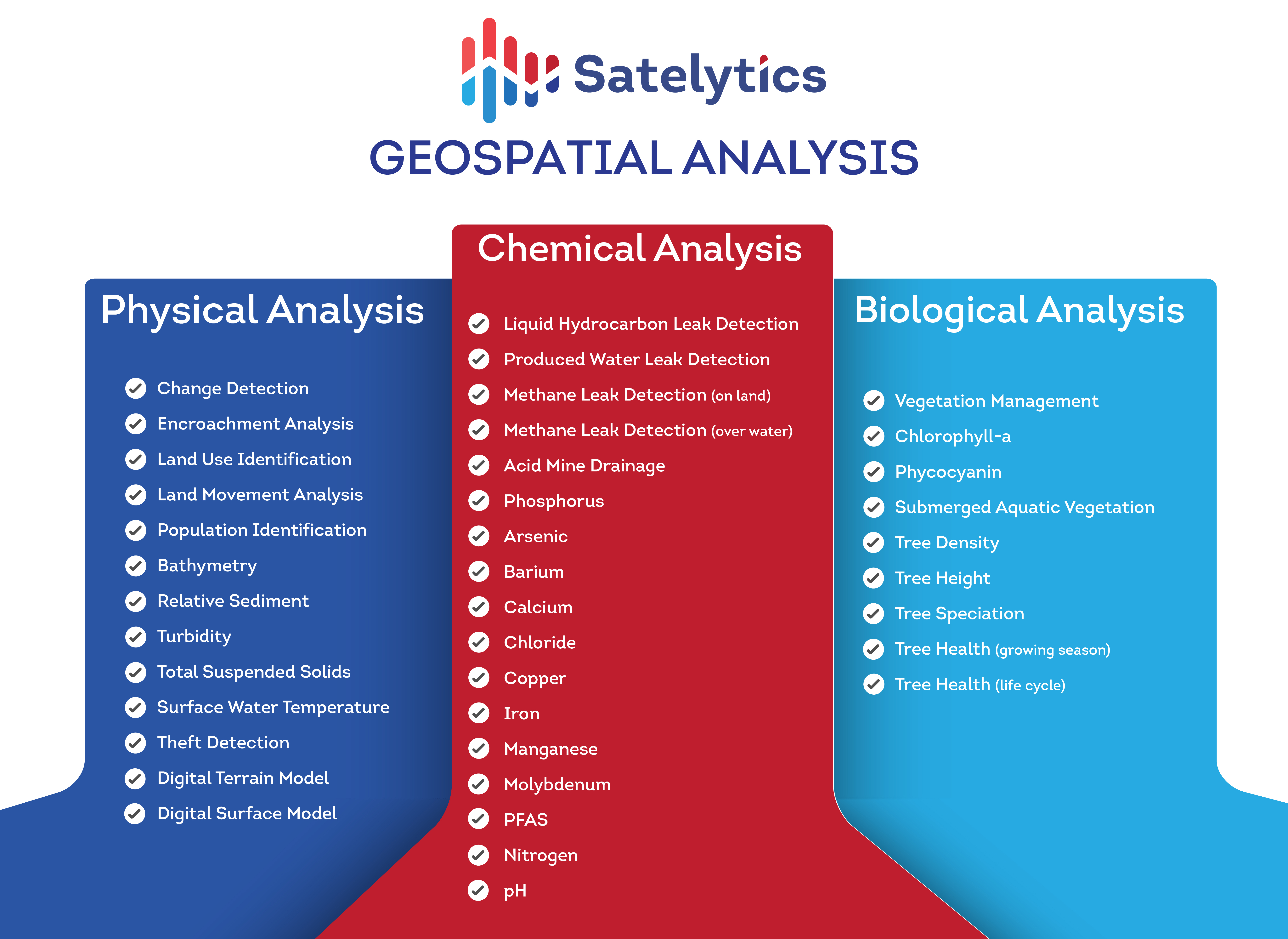 Together, innovative companies can overcome these challenges and prove naysayers wrong.
A kickoff meeting of the early adopters is scheduled for August 2021. Don't miss the opportunity. If interested, you may enquire further by contacting Jay Almlie at jalmlie@satelytics.com or at (419) 728-0060 ext.120.
Interested in our newsletter?