• General
One of 40 – Geohazards & Land Movements
Proactive monitoring of geohazards can avert disaster.
Précis
Problem: Land movements induce risks to your infrastructure.
Solution: Identify movements before they become disasters.
Benefit: Minimize cost, product loss, and public black eyes.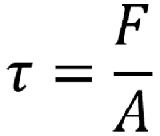 Engineers and scientists recognize this equation. It's the shear stress equation. Shear stress (tau, t) equals applied force divided by cross-sectional area. In all honesty, I had to look it up. It has been a long time since I studied it in college or used it back in my design days. It is an important equation related to strain, which should be minimized when considering buried infrastructure. This is especially true in areas prone to land movements.

Many pipelines are outfitted with internal supervisory control and data acquisition (SCADA) systems for monitoring forces and other internal conditions. Monitoring elevation and lateral movements in soils surrounding pipelines and buried infrastructure is another good way to prevent additional risk to infrastructure proactively.

Satelytics uses high-resolution (30-cm to 46-cm) multispectral infrared data from commercial satellite sensors to monitor areas prone to land movements. Our algorithms detect unique spectral signatures in areas where vegetation might be stressed by an incipient land movement or even the smallest area of exposed soil where the earth has started to open. These changes might be indicative of lateral land movements that impose additional risk.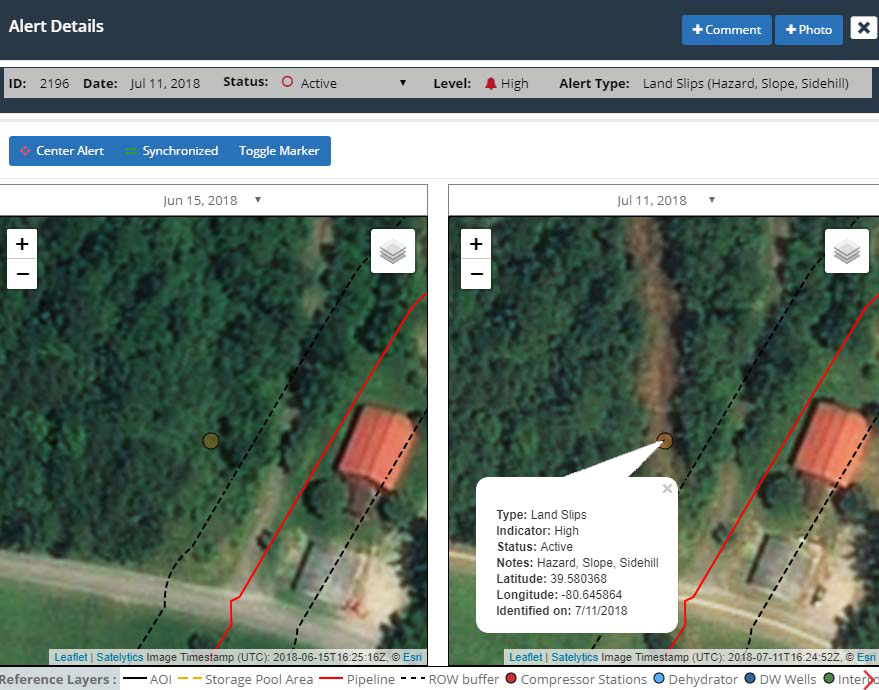 Measuring vertical change in the land surrounding assets is also beneficial. Satelytics generates a digital elevation model utilizing spectral data. We offer the same product to our utility vegetation management customers wishing to monitor tree height, density, and strike potential in the electric transmission corridor.

The results provided by any of these tools are only helpful if they alert before a land movement becomes a disaster. Satellites can be tasked to gather imagery over a customer's area of interest at any desired frequency of revisit, up to 5 times per week. The customer decides how often they wish to look at their managed areas.

Geohazard customers often choose to monitor in response to seasonal changes like rain, snowmelt, flooding, or wildfires. Every year brings different durations and intensities of natural events, so the ability to choose when imagery is acquired is key to optimizing your monitoring program.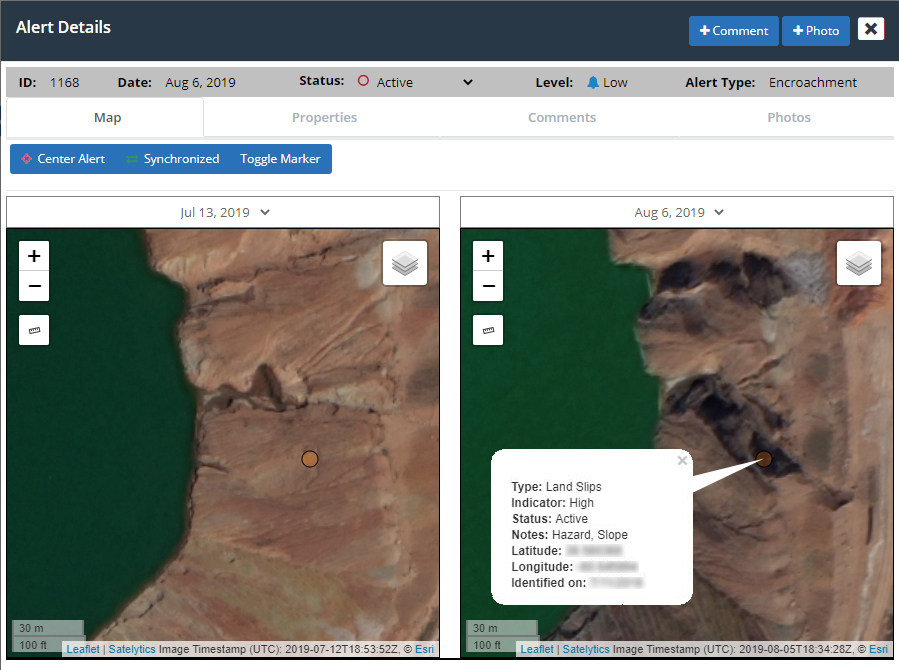 Our geohazards tool is just one of forty algorithms we offer, all of which can be run simultaneously from the same set of data. Our business strategy is based on simultaneously providing solutions to multiple business challenges. Talk to us to learn how to minimize your geohazards risk and a host of other risks.
Interested in our newsletter?