• General
Quantify metals concentrations with geospatial analytics.
Précis
Problem: Quantifying metals concentrations in soil and water.
Solution: Proven algorithms provide millions of individual measurements. Every pixel is a measurement.
Benefit: Total coverage, comprehensive data, control.
Satelytics' first foray into the oil and gas industry began when a large oil and gas customer asked us to monitor 5,000 Alaskan north slope water bodies near oil and gas fields for metals and metalloids contamination, including barium, copper, iron, manganese, and arsenic. North Slope water bodies have naturally-occurring amounts of these metals, but well tailings leachate also contains similar metals. The customer wished to determine whether metal concentrations in these water bodies were affected by production activities.

This effort came about because of the customer's interest in Satelytics' phosphorus measurement algorithms, which have proven highly accurate on water bodies across the US. The customer believed that if we could measure phosphorus, we should also be able to measure metals. Satelytics developed metals measurement algorithms with customer input and then calibrated them with robust ground-truthing and aerial spectral data. Satelytics and the customer jointly continued the program for several seasons to gather data and fine-tune the algorithms for each metal. Ultimately, the results provided the customer with proof that natural groundwater mechanisms, not tailings leachate, were causing the variations in metals concentration in these lakes and ponds.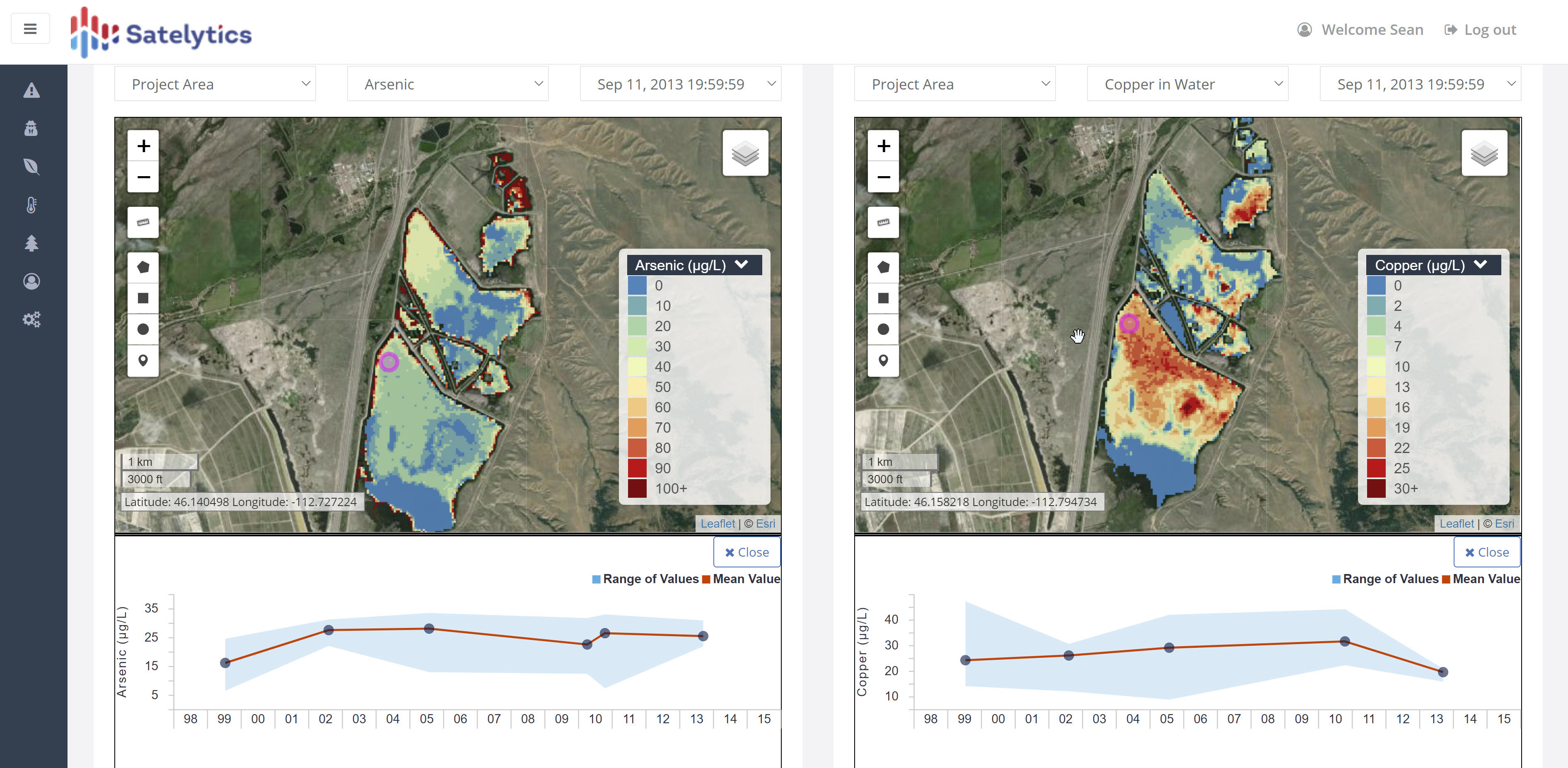 This is the heart of what Satelytics seeks to provide for its customers — detection and quantification of specific chemicals and biological species over large geographical areas. Satelytics' heavy metals algorithms offer quantification down to single-digit parts-per-billion concentration on land and water.

Since our work on the north slope, we have expanded the list of metals to include calcium, manganese, and molybdenum. Measurable non-metals include phosphorus, chloride, nitrogen, and arsenic. We are finalizing others as specific business cases arise.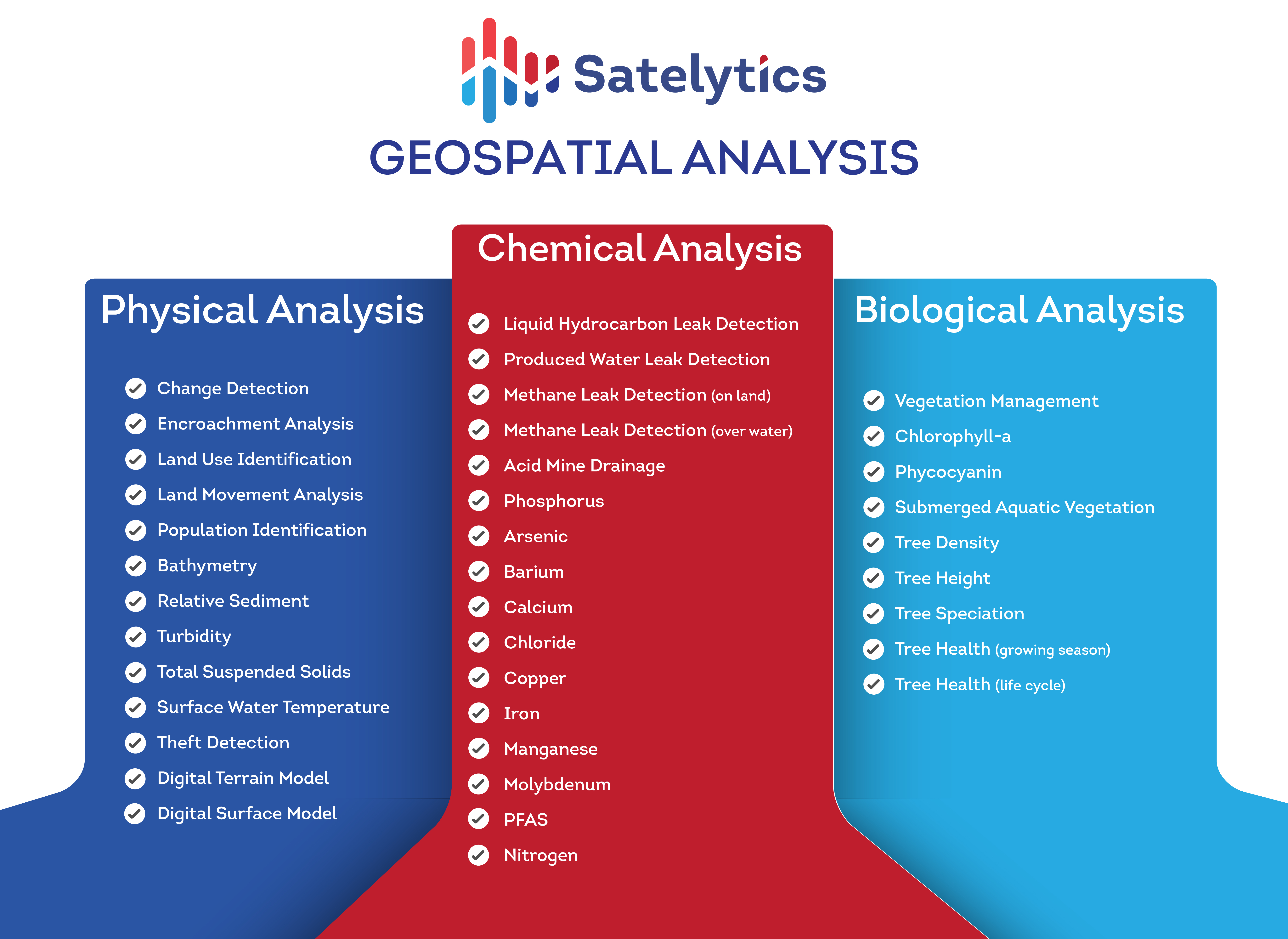 What started as an environmental measurement for an oil and gas customer has now evolved to serve mining applications and watershed programs.

The science team at Satelytics always listens to our customers to address their challenges. The science team loves to get out in the field and continues to add to our ever-growing list of 40+ algorithms — all of which can be obtained from a single set of data.

Interested in our newsletter?