• General
Picking the Right Data Source(s)
Measure every pixel every time — from a variety of sources.
Précis
Problem: Every data source has limitations.
Solution: Be data agnostic, analyze many sets of data.
Benefit: More data, more solutions.
Satelytics is data agnostic, gathering geospatial data from a bevy of sources. Satellites, drones, fixed-wing aircraft, stationary cameras… all are acceptable sensor platforms. We provide actionable alerts to threats facing our customers' assets. Being data agnostic allows us to source the best data for each project.

When Satelytics builds a new algorithm, we source data from multiple platforms. These sources include a variety of commercial and publicly available data, varying in spatial resolution. Our science professionals then have an array of data sets to calibrate their models and can lean on whichever source is appropriate to accomplish project goals for our customers.

Frequency. Being data agnostic allows for more opportunities to gather imagery. Satellites A, B, and C might all cover a similar area at different times during the day, meaning intraday revisits can be coordinated and rescheduling due to cloud cover can be hurried. For processing drone imagery, Satelytics' algorithms return results quickly from data gathered by the ground team.

Wavelength Bands. Satelytics analyzes spectral signatures within the electromagnetic spectrum. Regardless of the platform on which it is carried, every sensor is defined by the wavelength bands it can capture. With more detectable bands, Satelytics' algorithms can distinguish more spectral signatures, solving more pressing industrial challenges. Therefore, Satelytics utilizes imagery from multispectral and hyperspectral sensors.

Resolution. Satellite imagery options are numerous and multiplying rapidly. Our algorithms analyze the highest-resolution data available to avoid negative consequences. Whether a leak is detected or a tree limb is threatening a transmission line, our analytics will alert you before disaster strikes.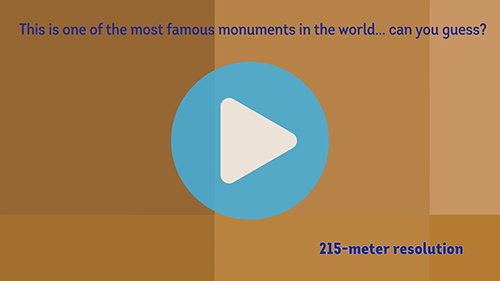 Don't be constrained by a single imagery source. Satelytics' professionals source the appropriate data for every project, getting you the best results and services. Want to see us in action? Request a demonstration today!
Interested in our newsletter?