• Power Utilities,Pipeline
Employing Eyes in the Sky
Remotely confirm problem trees are removed.
Précis
Problem: Confirm VM contract completion.
Solution: Satelytics' work verification.
Benefit: Checks and balances.
Are your vegetation specialists completing contracted work as agreed upon? Our customers tell us there is significant cost and effort encumbered to ensure the risk has been removed. Identifying an unhealthy or encroaching tree doesn't do any good if it isn't then trimmed or removed.
Satelytics provides work verification for our customers by following up on regular monitoring programs with post-work surveys. Our Constant Vigilance™ algorithms tag every single tree in and along a right-of-way with a unique identification number. Changes in height, health, and presence/absence since the previous survey can be identified. Satelytics can identify the smallest of trees or even encroaching limbs and branches with our utilization of high-resolution data.
If a group of trees or brush along a right-of-way has been missed by tree trimming crews, Constant Vigilance™ can measure the affected area — and even provide a tree count — for that location. Survey data is accessible on our web-hosted platform, satelytics.io, providing all the necessary details before crews are dispatched. Field crews can upload pictures, comments, and alert updates while off the grid with Satelytics OTG™ too.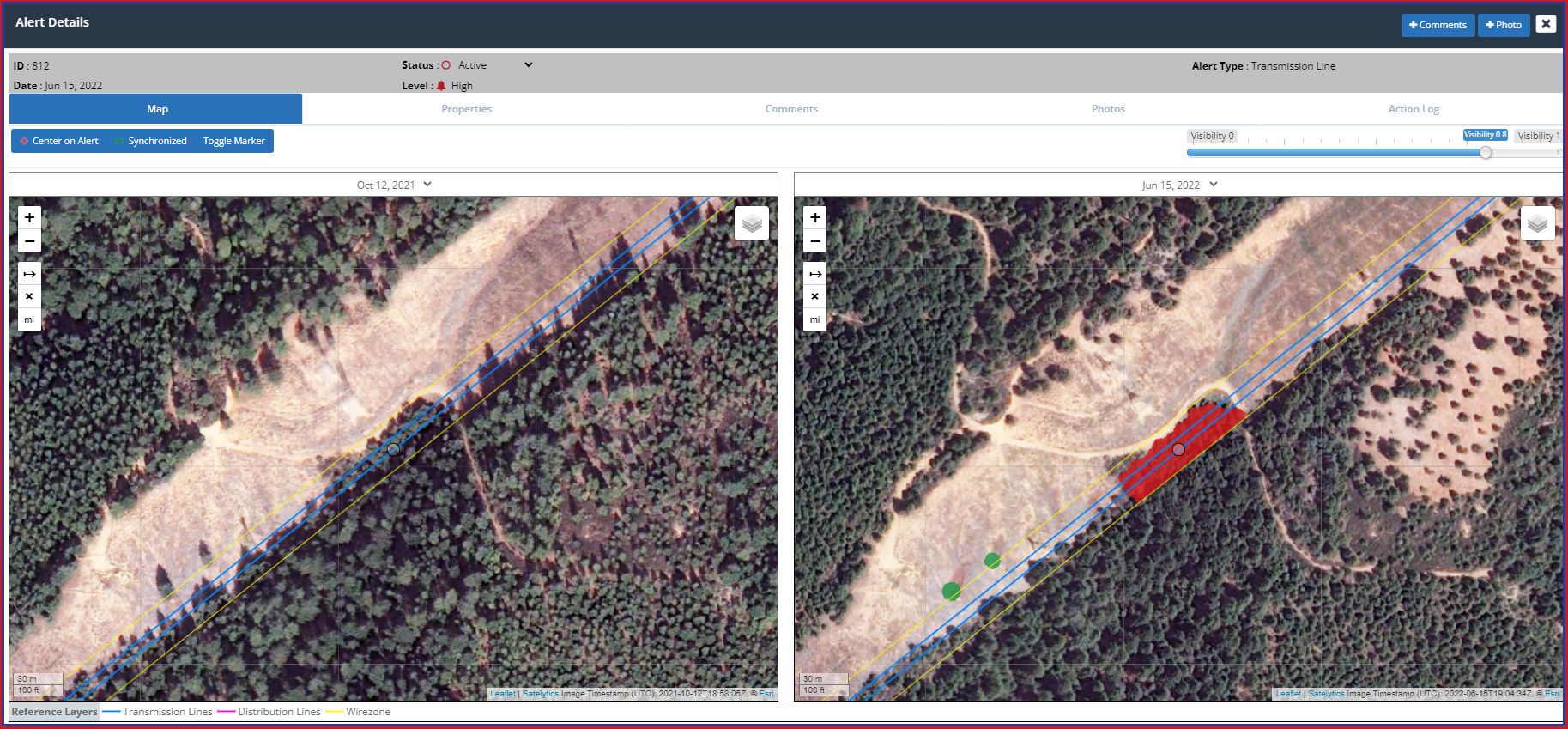 There is a lot of discussion around proactive monitoring to get ahead of the threat trees pose to energy infrastructure. The goal of Satelytics from the beginning has been to reduce risk to assets and personnel with actionable remote monitoring solutions identifying threats and ensuring they're removed — the final step of the vegetation management cycle. Let Satelytics show you how we complete this step — without sending anyone into the field!
Interested in our newsletter?