• Oil & Gas,Pipeline
Make Your ROI Dreams a Reality
Stop product loss and regulatory fines.
Précis
Problem: Incomplete leak detection solutions.
Solution: Invest in prevention of costly events.
Benefit: Better ROI, fewer headaches.
Does your current monitoring technology help you prevent major leaks, or does it merely detect them after the damage has been done?

Consider your aging infrastructure — assets in remote locales, assets in locations prone to erosion, miles of pipeline yet to be inspected by ground crews — these conditions invite increases in risk. A major leak is more likely to occur in these conditions, increasing loss of product and the onslaught of an event's repercussions: litigation and legal consequences, increased insurance premiums, cleanup costs, increased costs of future rights-of-way negotiations, and regulatory fines.

Satelytics catches hydrocarbon and produced water leaks in their infancy — often before they've even breached the surface. We can pinpoint telltale signs of a leak below grade, such as vegetation decline. Satelytics can spot surface leaks as small as one foot, even in your most remote asset areas, and alert you within hours of data capture.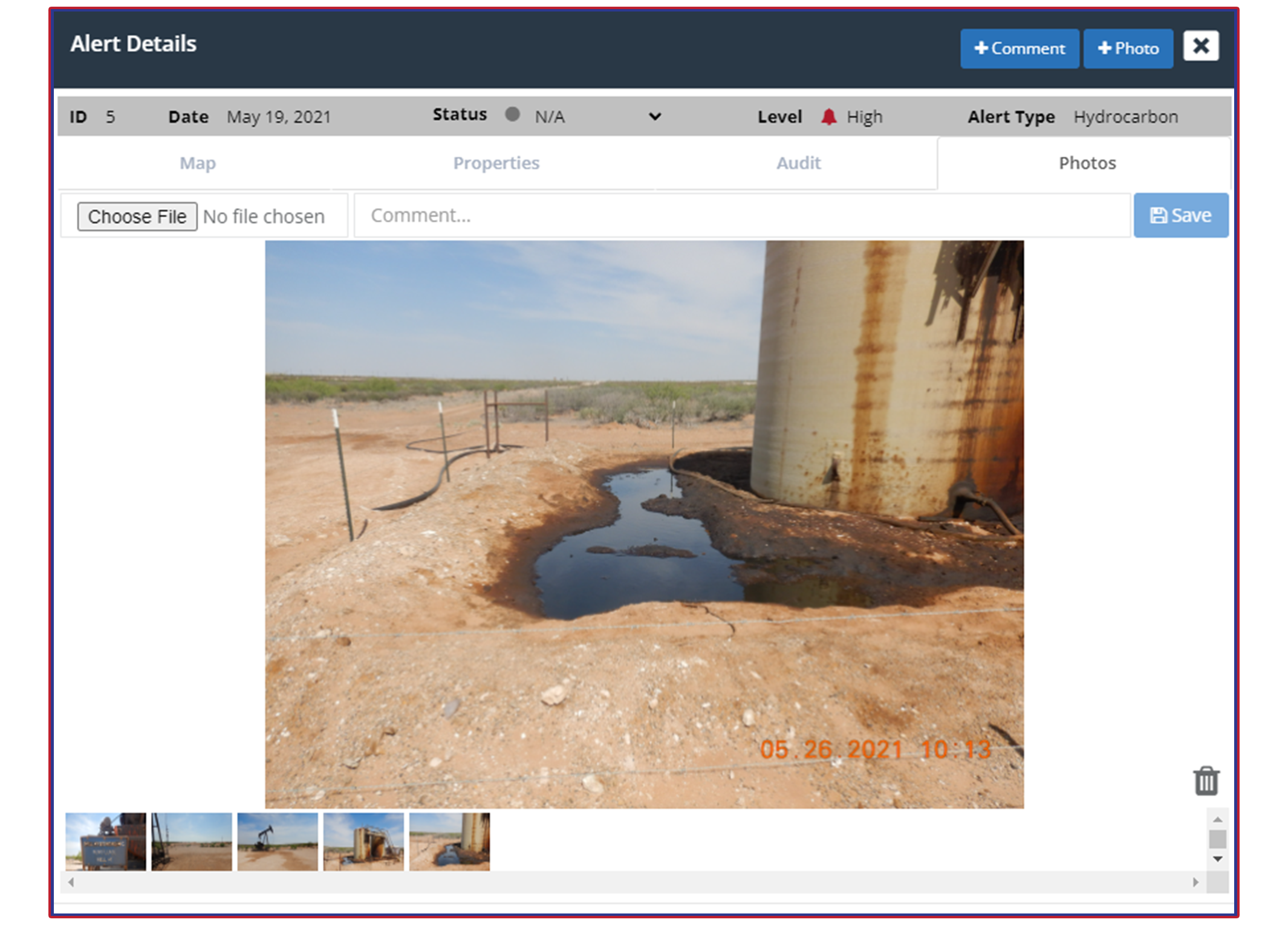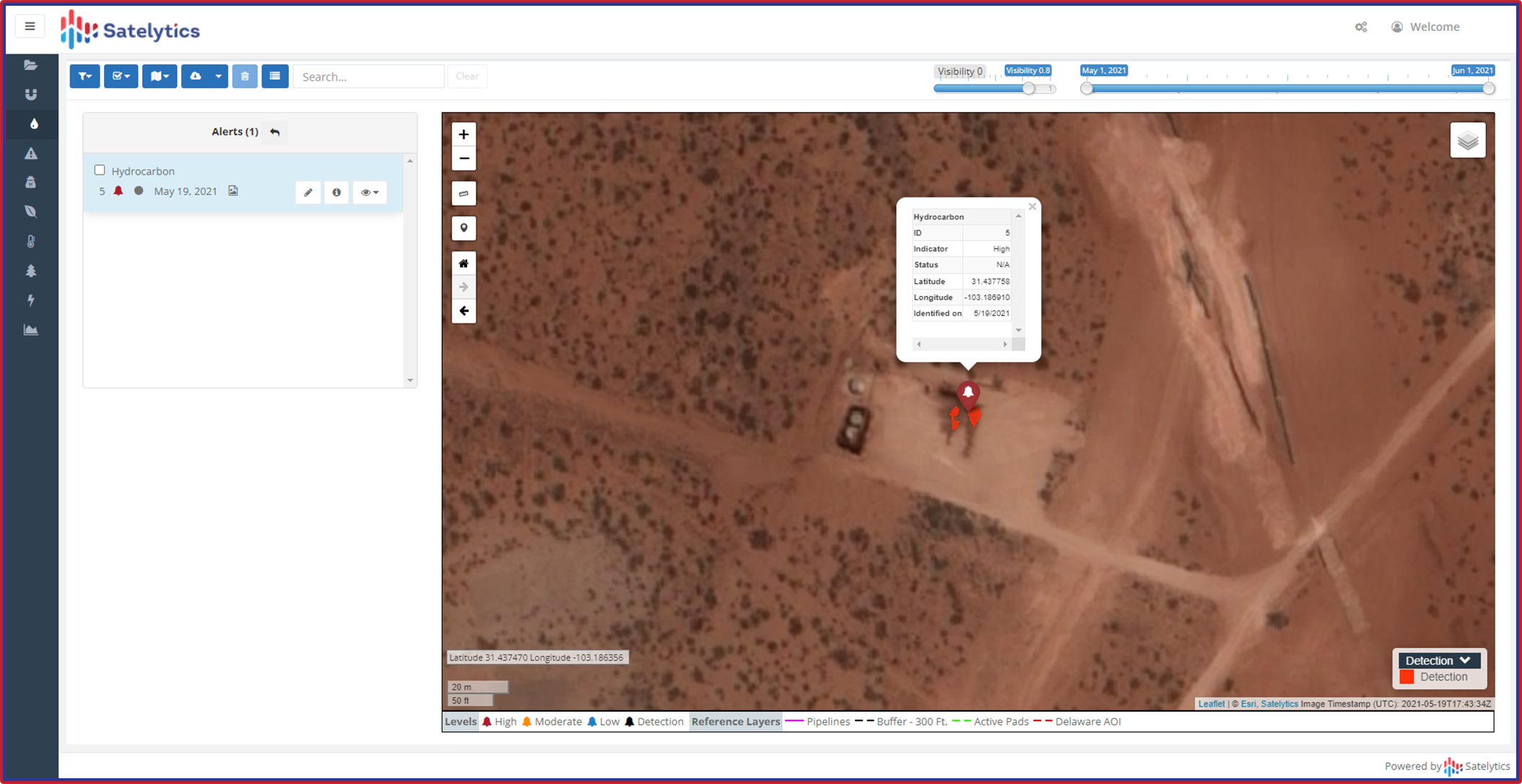 We also detect methane leaks. Once we have identified the leak, we can then quantify flow rate to 1 kg/hr, plume concentrations down to 250 ppmXm, and locate the source of the leak within 5 meters.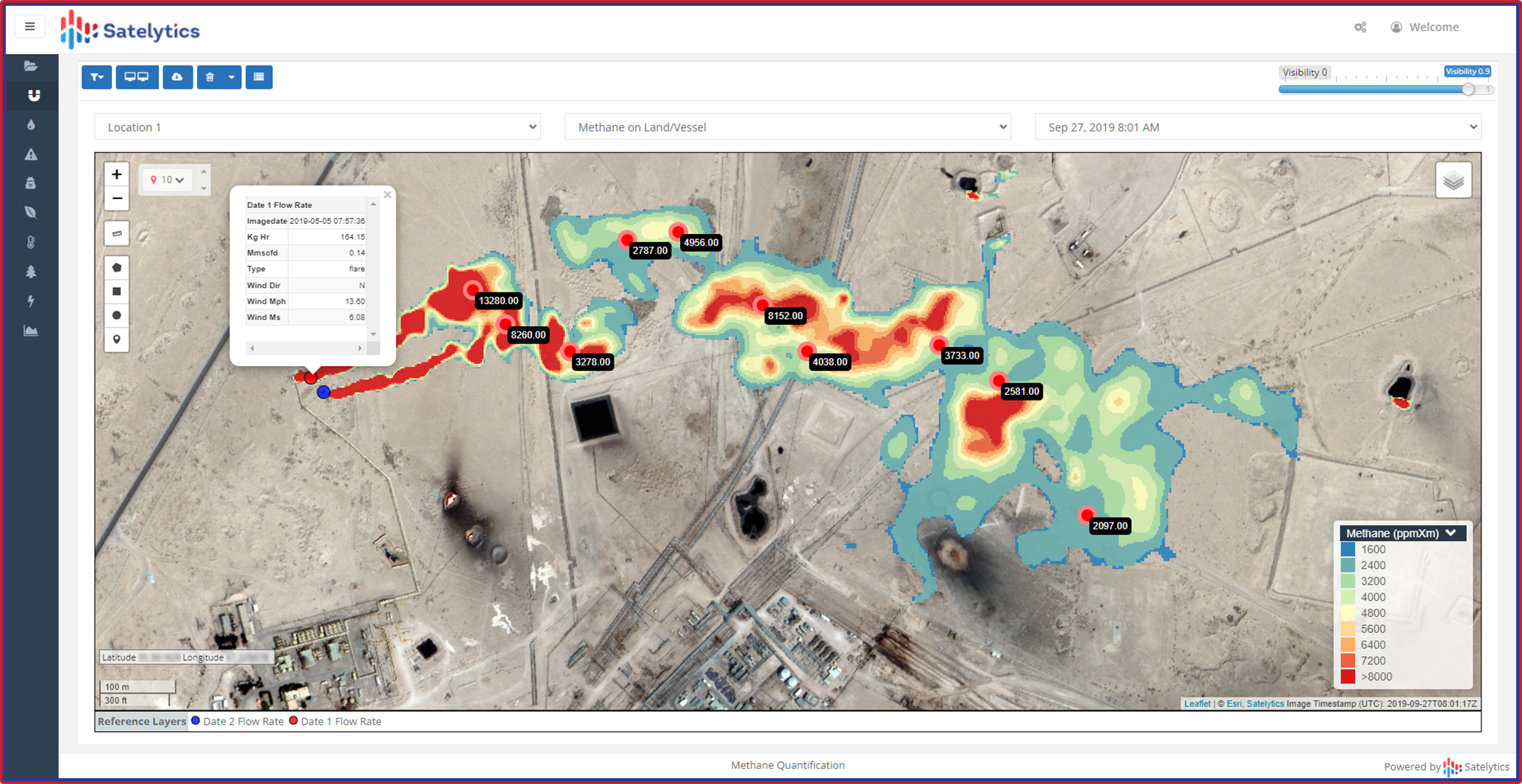 We don't just provide alerts to threats before they become disaster; we also host your data in the case of an event that requires your organization to provide documentation. Whether for litigation or regulatory purposes, Satelytics can help you organize your data for documentation. Imagine being able to present accurate leak information rather than incorrect estimates!

Compared to the costs triggered by a leak, the cost of Satelytics' monitoring services is minor — and we help you prevent leaks and the associated costs that come with them!

Protect your organization's assets, integrity, and financial position with Satelytics' Constant Vigilance™. Request a demonstration today to learn more about how you can save.

Interested in our newsletter?