• General
No Strings Attached, Just Simple Pricing
One price for many solutions.
Précis
Problem: Costly, compromising solutions.
Solution: Customer-focused SaaS.
Benefit: Focus on solutions, not cost.
Many software-as-a-service products seem to have complicated pricing or usage plans — seat licenses, user fees, hourly access fees, tokens, pre-payments, etc.
That isn't Satelytics' business model. Satelytics, by design, has a simple business model and cost structure. Here is how it works in three simple steps:
Customer shares the area to be monitored via a GIS shapefile.
Satelytics sources the required data from our commercial satellite partners.
Satelytics returns an exact cost to monitor the area at the customer's desired frequency, from once a year to multiple times per week.
That's it. No fees for seat licenses, users, access, or unlocking features.
We also want our customers to use as many algorithms as they can. Data is the most expensive factor of Satelytics' cost. With all of our algorithms able to run simultaneously, it only makes sense to get as much use as possible out of the data purchased.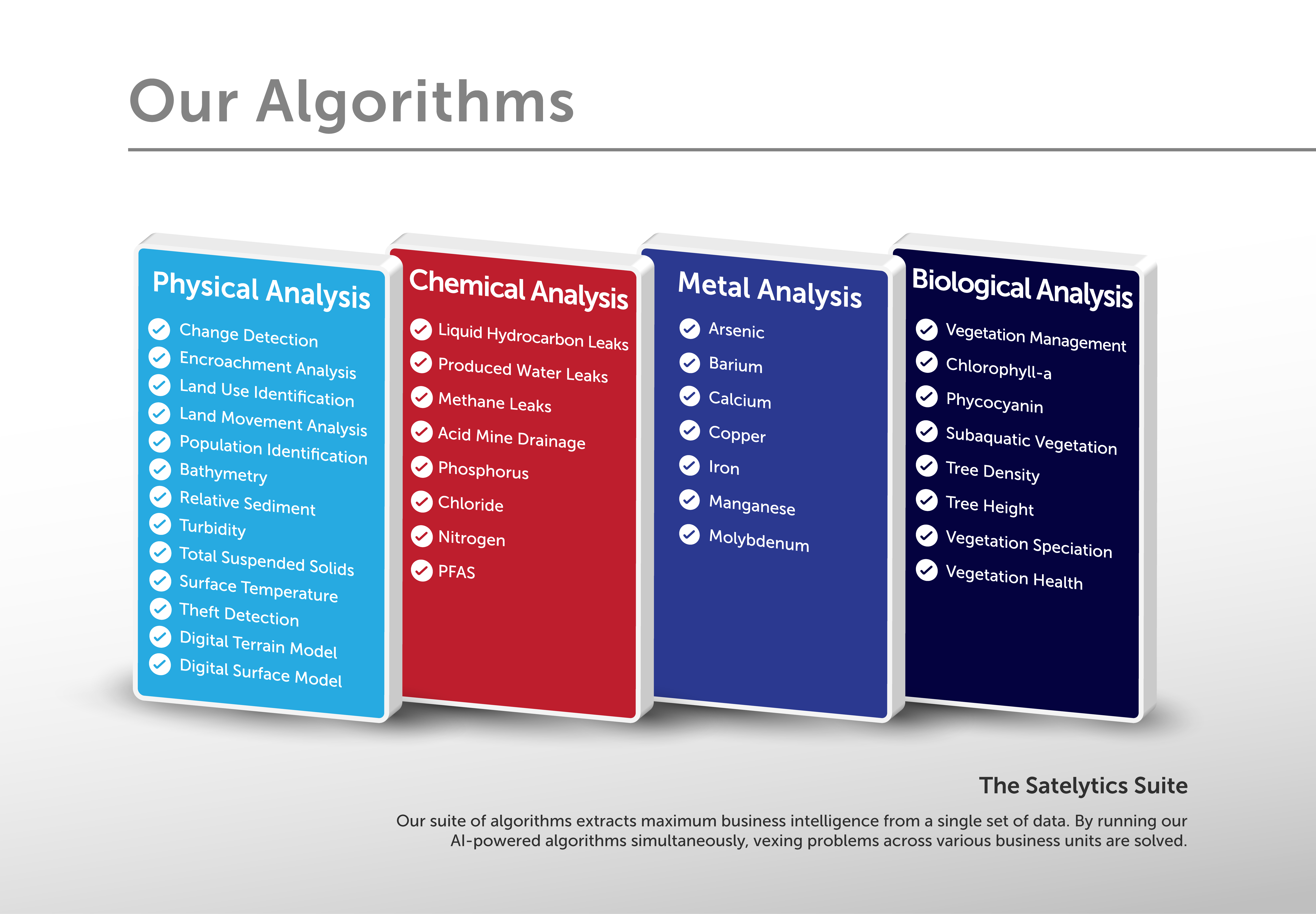 Your Satelytics project has one cost for unlimited users to have access to the alerts and results on our web-hosted platform, satelytics.io. Data can even be passed through to your internal workflow management software systems. We want multiple business groups within an organization to use and benefit from the data Satelytics procures.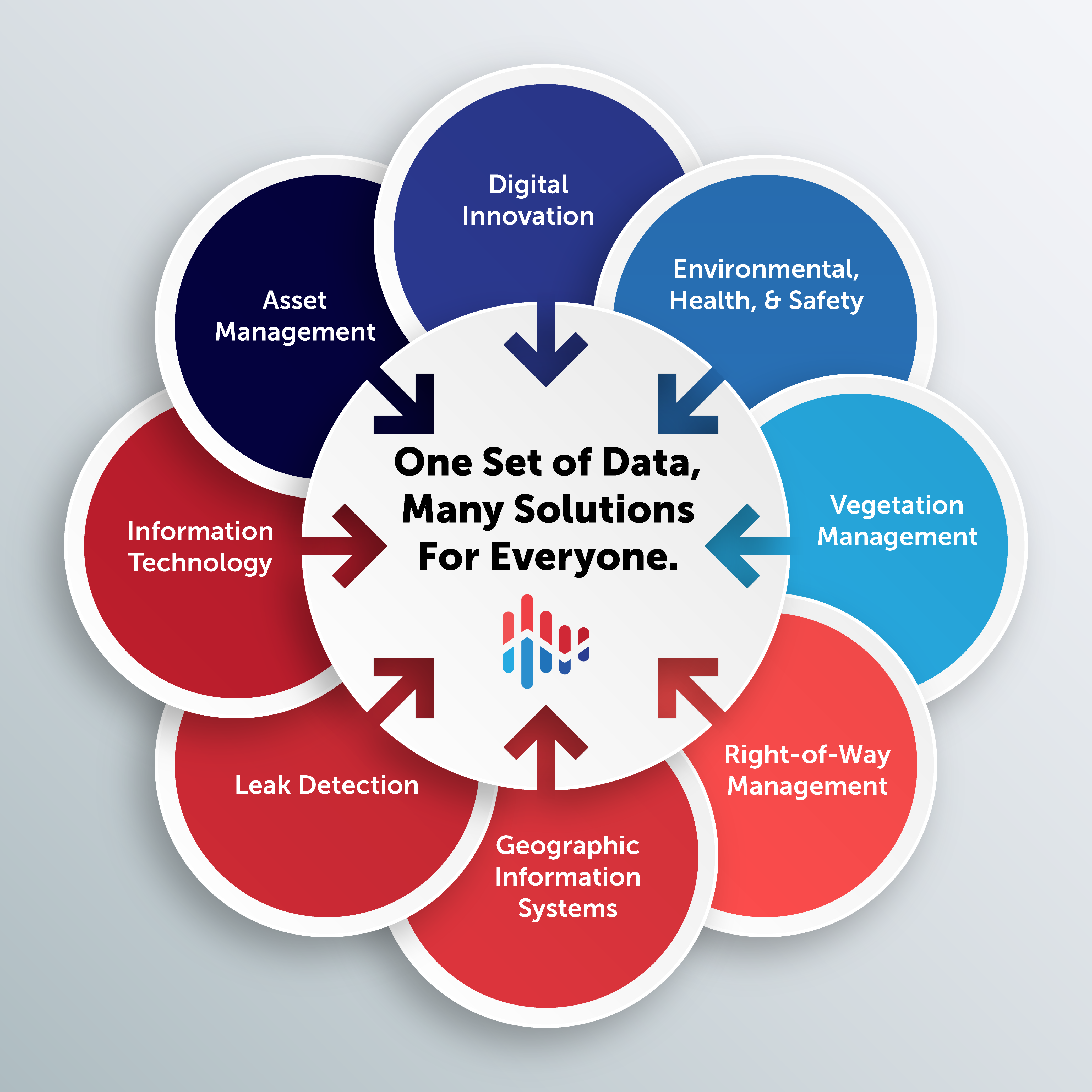 Satelytics' Professional Services team is available to assist, too. Based on the customer's shapefile, our Professional Services team can trim areas to minimize the cost of data purchased. They will also help the customer select capture frequencies for optimized monitoring.

Call us today for simple pricing for geospatial analytics, delivered within two business days.

Interested in our newsletter?