• General
Repeatable, Accurate, Scalable
Bringing reliable solutions to industry.
Précis
Problem: Achieving confidence in a new tool.
Solution: Repeatedly test in various conditions.
Benefit: Monitor large asset areas for threats with accuracy.
Satelytics builds solutions that solve your most pressing business challenges. Many of these solutions are applicable across multiple industry sectors. When a customer comes to us looking for a solution, if we don't already have it, our scientists go to work to create a new algorithm!

There are three important aspects that Satelytics focuses on when developing a new algorithm.

Repeatability

Satelytics collects raw imagery from passive sensors to analyze bands of light reflected off Earth's surface. We refer to these as "spectral signatures." Our Constant VigilanceTM algorithms detect the unique spectral signatures of objects and substances, quantifying them by measuring the intensity of specific signatures.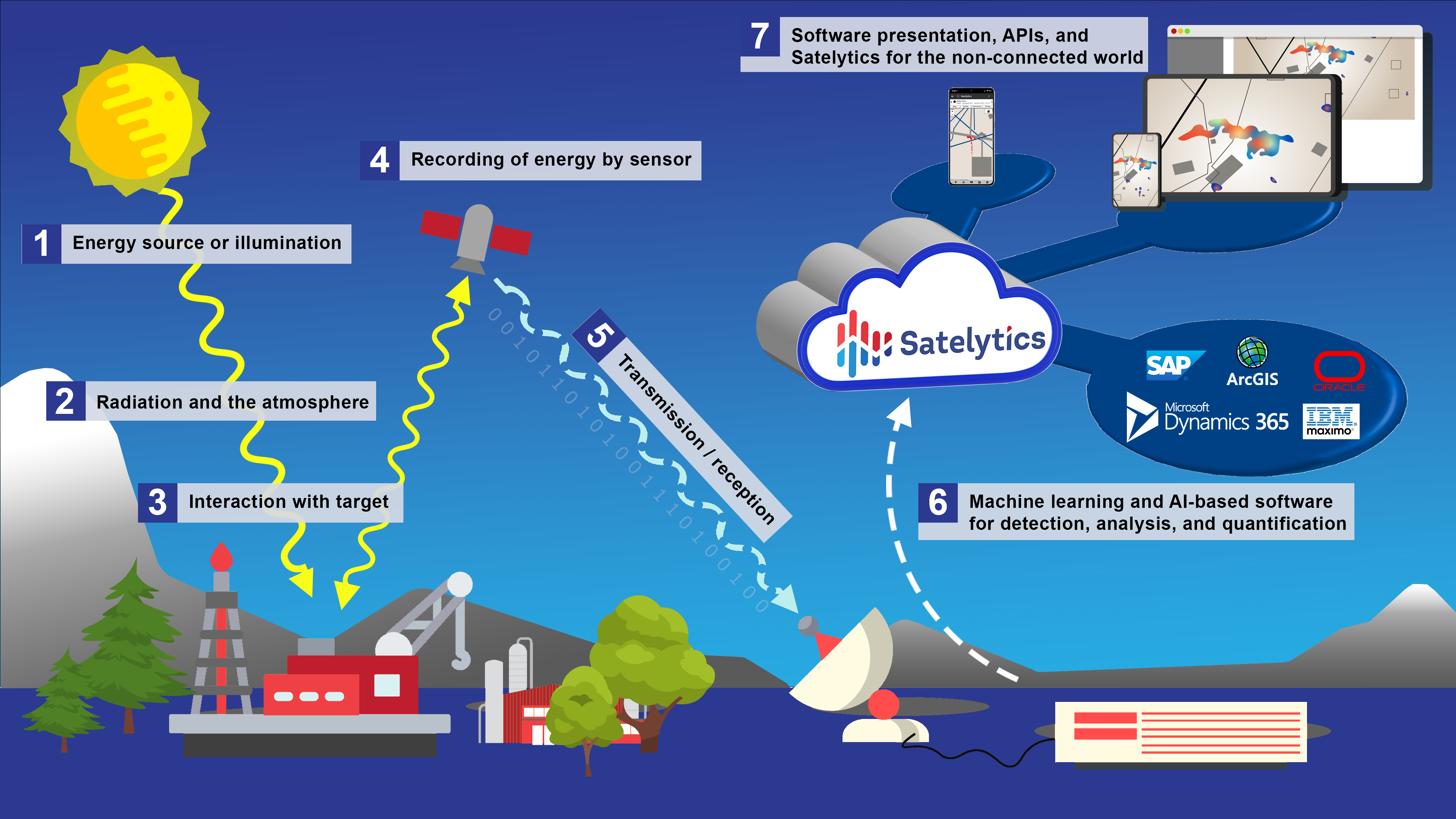 Accuracy

Our team gathers field and lab data, customer reports, and publicly available datasets from all types of geographies, ensuring accurate alerts in any location. Satelytics' customers and partners have confirmed that our algorithms only get better with experience. As more project data is processed, our algorithms increase in accuracy. We don't release a new algorithm until it has been properly calibrated, tested, and verified.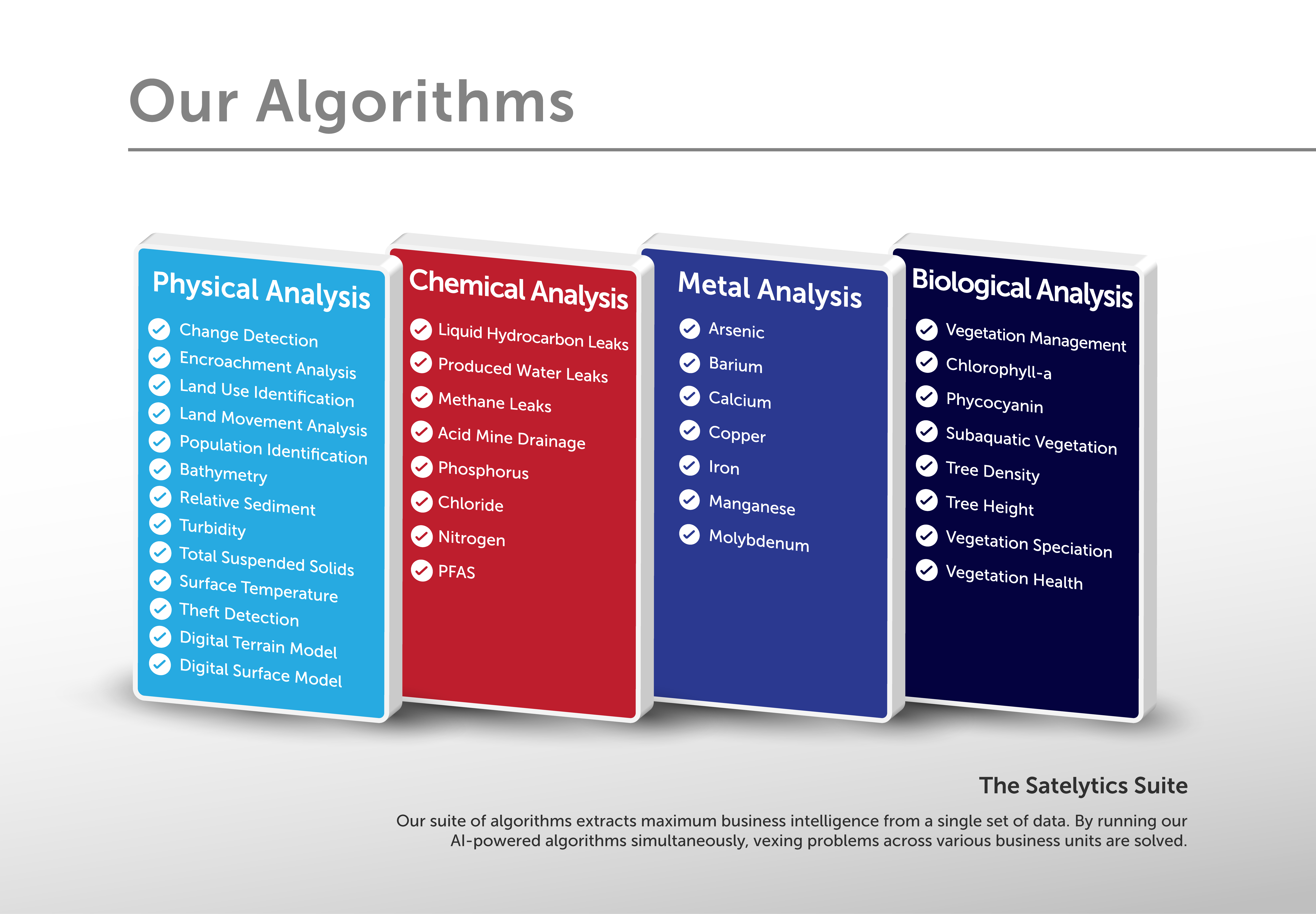 Scalability

Raw datasets collected by sensors often reach terabytes in size. That is a lot of data to transfer. Commercial satellite infrastructure is equipped to quickly transfer this data for prompt delivery to the cloud, where we process the data to produce alerts and analytics. As a result, we are able to monitor areas as small as 100 km2 and as large as you can imagine.

Our algorithms are repeatable, accurate, and scalable — allowing Satelytics to alert you to threats facing large asset areas around the world a few hours after satellite overpass. Contact us today to discover how we can help you solve your most pressing business challenges.

Interested in our newsletter?