• General
Expedite your disaster response with Satelytics.
Précis
Problem: Identifying storm damage.
Solution: Analyze satellite data for fast results.
Benefit: Direct crews and equipment where needed.
Ugly weather events are often followed a few hours later by calm, blue skies — perfect conditions for Satelytics' Constant Vigilance ™ storm response capabilities. We provide our customers with alerts and data on the conditions of infrastructure affected by fire, hurricanes, flooding, thunderstorms, and extreme winds — all within a few hours' notice.
FAQ Video: Data quickly transformed to results.
We recently spoke with a customer on this topic. A natural disaster had passed through their service territory, knocking out power and damaging infrastructure. After the storm passed, they threw their entire team at the challenge, surveying and fixing damaged assets — a pricey endeavor. In any industry, time is money, and the sooner a response plan can be formed and enacted, the better.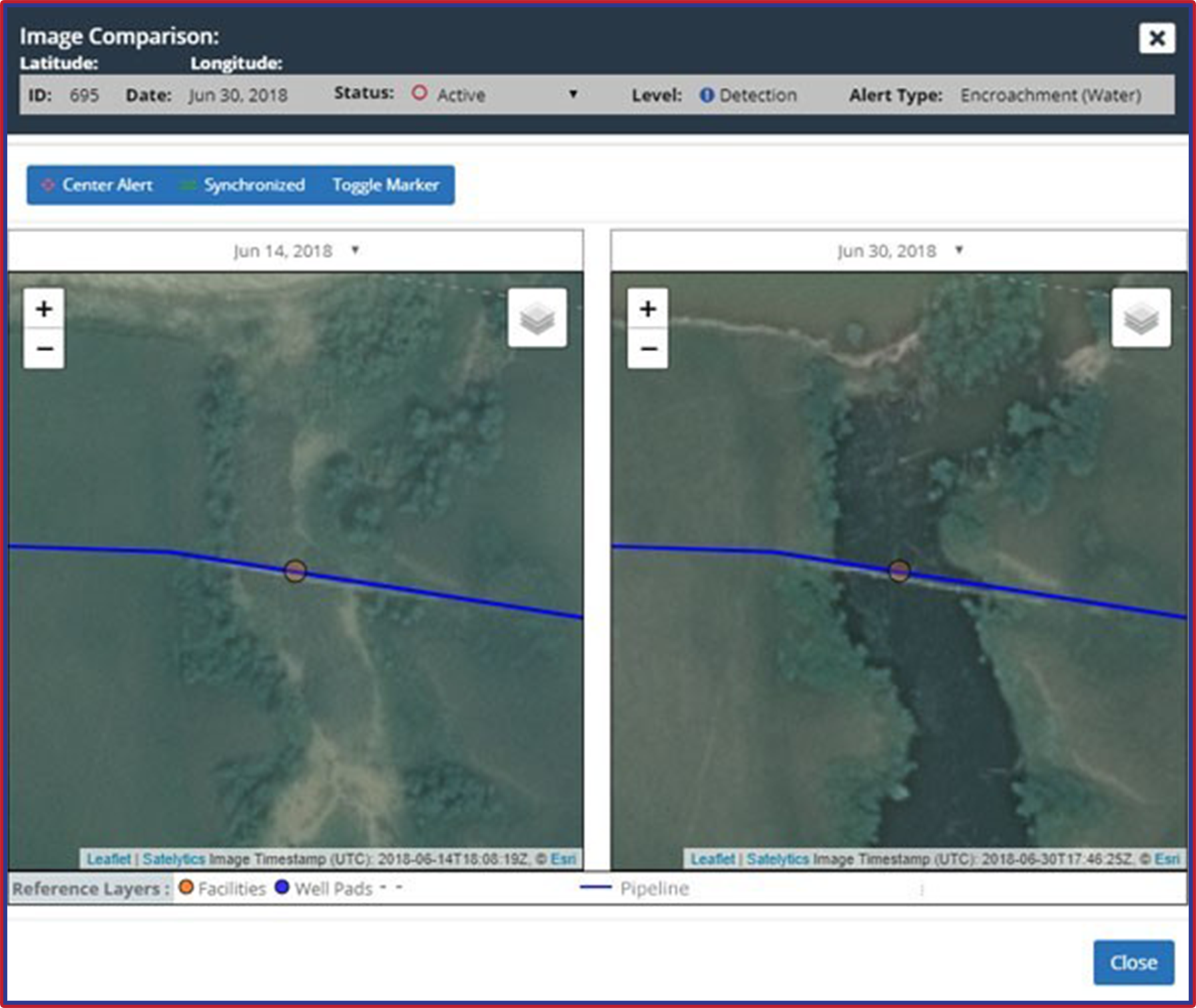 This is where Satelytics fits in. Our platform is built around speed. We constantly strive to decrease the time required to survey large asset areas and bring useful alerts to threats facing customers' environments and equipment. Our disaster response projects deliver alerts a few hours after satellite overpass. Changes and objects can be detected and identified down to the square foot.
Downed trees
Vegetation in the wire zone
Damaged poles and transmission towers
Flooding
Land movements, erosion
Pipeline damage and methane leaks
Loss of cover and vegetation
Wildfire impacts
Encroachments in the ROW
Illegal construction and digging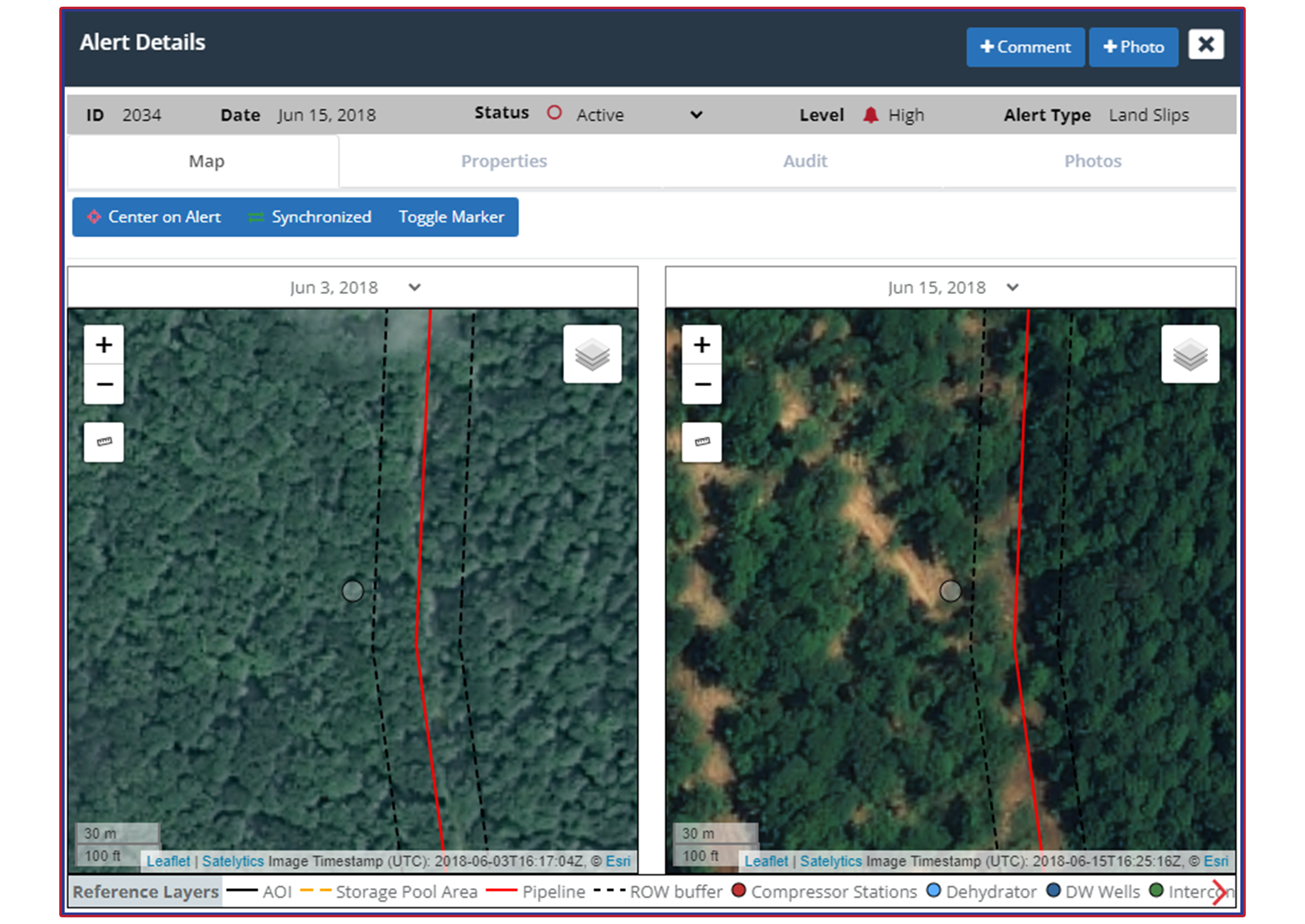 Satelytics' Constant VigilanceTM algorithms direct response teams to areas where their expertise is needed. Get to the trouble spots as soon as possible, armed with the information and supplies necessary to remediate those damages, with Satelytics.
Interested in our newsletter?