• Water & Wastewater
America's rivers have changed color. Satelytics can tell you why, where, and how much.
Let Satelytics spot water impacts before they impact your operations and your bottom line.
Précis
Problem: Health declined in 1/3 of U.S. rivers.
Solution: Identify and quantify contaminants.
Benefit: Locate source of contaminants.
An interesting article has been circulating in the water/wastewater, environmental, and mainstream press spaces the past couple weeks. The gist: one-third of America's rivers have shifted color significantly in the past 35 years. The analysis looked at color change in rivers utilizing 230,000 satellite images. Summarizing the findings:
Pristine rivers look blue.
Rivers have become greener, indicating presence of algae.
River water has become yellow, indicating high sediment load.
The color shifts were determined to be long-term changes relative to earlier images. The authors of the study prioritized areas where human activities and infrastructure have affected the river environment.

But what is the fix? Noting color change is a first step, but how and where should remediation actions be applied? Satelytics' water quality algorithms provide detection and quantification of the sources of contamination that cause harmful algal blooms and increased sediment.

Measure phosphorus, chlorophyll-a, and phycocyanin in parts per billion (PPB) concentration in lakes and rivers. Land measurement of phosphates allows watershed managers to identify sources of nutrients affecting waterways. The next step is acting on measurement results, perhaps through revegetation efforts along a tributary or construction of buffer ponds to filter runoff. Similarly, one might identify marsh areas that have been diminished as natural environments have been replaced by agricultural activities or growth in population.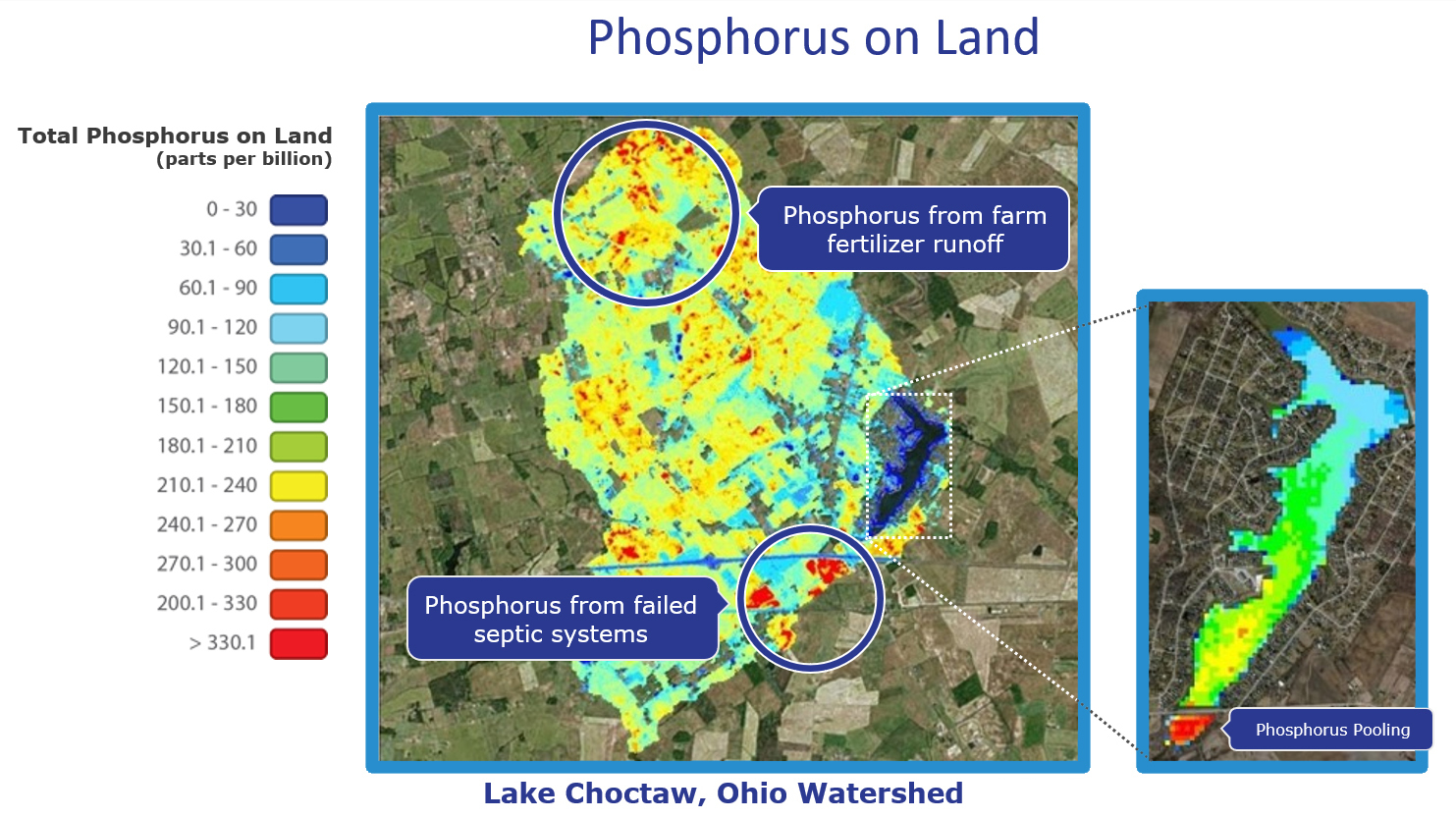 Our suite of water quality measurements also addresses the sediment issue observed in many lakes and rivers. Results can include total suspended solids, relative sediment, and turbidity. From a single set of set of data, subaquatic vegetation can be detected and measured, unpermitted construction of docks can be identified, and heavy metals can be quantified in PPB concentration!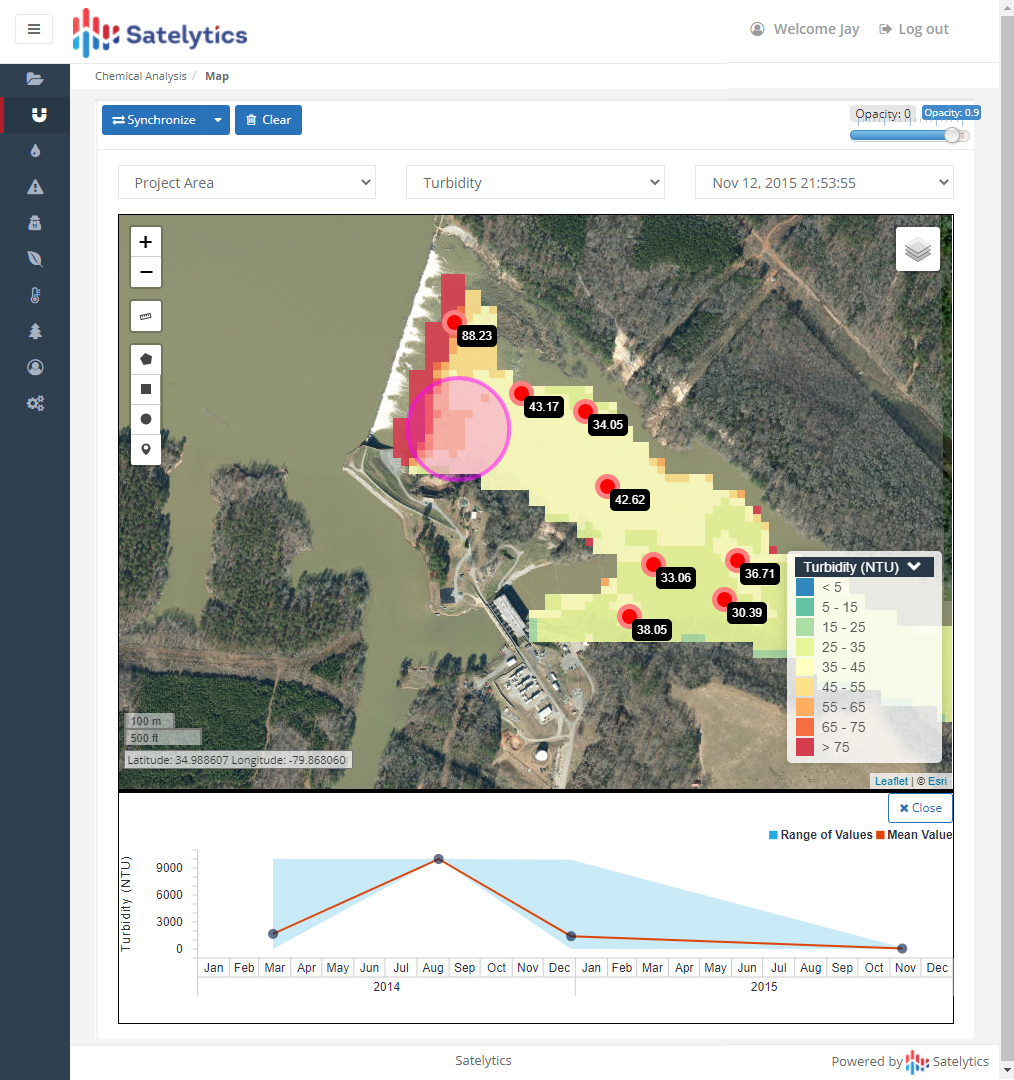 Our passive measurement technique covers entire watershed areas — with results ready in a matter of hours after data is gathered. Sample every square foot of your reservoir at whatever cadence your compliance program requires — annually, quarterly, monthly, or weekly. Stay ahead of the threat and minimize consequences with Satelytics' geospatial analytics.


Satelytics, Inc. is a cloud-based geospatial analytics software suite. Multispectral and hyperspectral imagery is gathered from satellites, UAV, planes, stratospheric balloons, and fixed cameras, and is analyzed to provide both alerts and qualitative results for our customers. Data can be gathered daily, and results can be sent to customers within hours. This includes the specific problem, location, magnitude, and even qualitative information, which minimizes cost, impact, and operational disruption for our clients.

For more information, contact
Dave Dunham
(o) (419) 728-0060 ext.101
(c) (701) 213-0294
Interested in our newsletter?