• General
Fueling the Future with Artificial Intelligence
Drive efficiencies — use AI to alert to conditions outside of your operating integrity window, deploy resources to where they are needed.
Précis
Problem: Identify problems at the onset.
Solution: Satelytics geospatial analytics, powered by AI.
Benefit: Avoid loss of product/service, steep remediation costs, and environmental impacts.
At this time last year, the entire world was facing unforeseen challenges and scrambling to combat them. Many found themselves forced into new routines — working remotely, limiting contact with others, and where working from home wasn't an option, dealing with reduced on-site staffing. New technology and procedures needed to be implemented to keep productivity from being disrupted as much as possible.

As we transition back to pre-pandemic life, many are seeing the benefits of holding onto their new methods of doing business — especially technological tools. John Markus Lervik, CEO and co-founder of Cognite, a Norwegian company that provides digitalization and contextualized data services, recently stated in an article about the future of artificial intelligence in the oil & gas industry, "The pandemic has really applied a stress test on digitalization investments and very quickly revealed which investments were valuable and future-proof."

Here at Satelytics, we've been ahead of this shift for years. Our operations and services have only grown and strengthened. We're here to continue providing our customers with the best solutions to their industrial challenges — no matter what's going on in the world.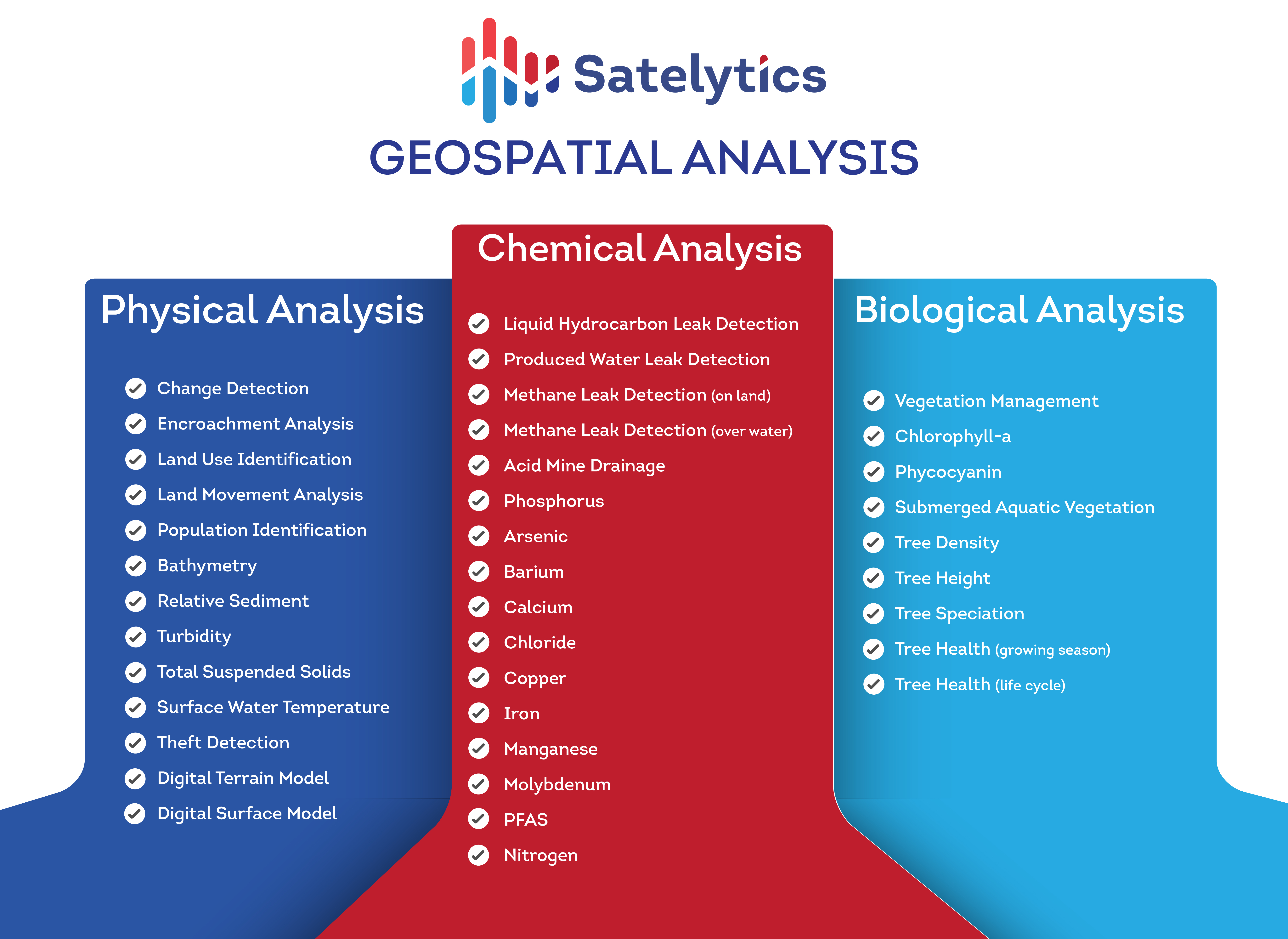 With Satelytics and our AI-driven geospatial analytics, incidents can be spotted at their onset. We deliver detailed, actionable alerts to our customers, giving them the data they need to remedy incidents with minimal consequences and risk. This early detection is critical in reducing costly consequences, like loss of product or services, steep remediation costs, and negative environmental impacts.

"The ability to quickly scale solutions across industrial assets is a competitive advantage," Lervik adds. "Everything that happens in the industry can be optimized by data. The next big space with a lot of potential is using data to make operations more sustainable by attacking areas like fuel consumption, chemical use, and others. Here data can be leveraged to directly decrease the environmental footprint of the operations while at the same time maintaining and often increasing profitability."

Satelytics analyzes every pixel, every time, taking the guesswork out of having to search for anomalies and problems. Instead of sending field crews into potentially hazardous conditions to search for a needle in a haystack, Satelytics pinpoints the exact location where remediation is needed and provides quantifiable data about the incident — so crews know what to expect.

"AI is not going to replace people," Lervik states, "but rather empower people to both be more effective and also — importantly — free time for more creative, higher-value activities."

Enhance your operations with the power of Satelytics and watch AI work for you.
Interested in our newsletter?