• General
Maximize benefits. Minimize consequences.
Précis
Problem: Budget frustration and compromising solutions.
Solutions: Consider costs of missed early indicators, spread costs across departments.
Benefit: Maximize your ROI.
Our mission is to detect and quantify early indicators of problems for our customers before they have untold consequences and before operational exceptions become disasters. So, when we talk about the price of Satelytics' services, we must also address the costs of missing those early indicators that lead to disaster. Only then can the value of the alerts provided by Satelytics be evaluated.

You will not find the pricing of Satelytics' services on our website because several factors influence the prices of commercial satellite imagery, which is the most expensive ingredient in the Satelytics mixing bowl. These cost factors include the total number of contracted image captures, contract duration, and the size of the capture area(s). Economies of scale in each of these factors decrease per-capture satellite data costs.

While we don't have control over imagery costs, our Professional Services team can work with you to trim out unnecessary areas not directly related to your infrastructure rather than submitting a generalized area. Many of our oil & gas, pipeline, and power utility customers have found this capability beneficial to their monitoring programs and budgets.
Along with optimizing your monitoring area, consider optimizing your Satelytics services. We have a suite of 40+ algorithms that can analyze the same imagery set. Look for leaks, track vegetation growth, detect encroachments, measure water quality, and more with Constant Vigilance™. Satelytics can be used to serve multiple functions and business groups, maximizing your ROI.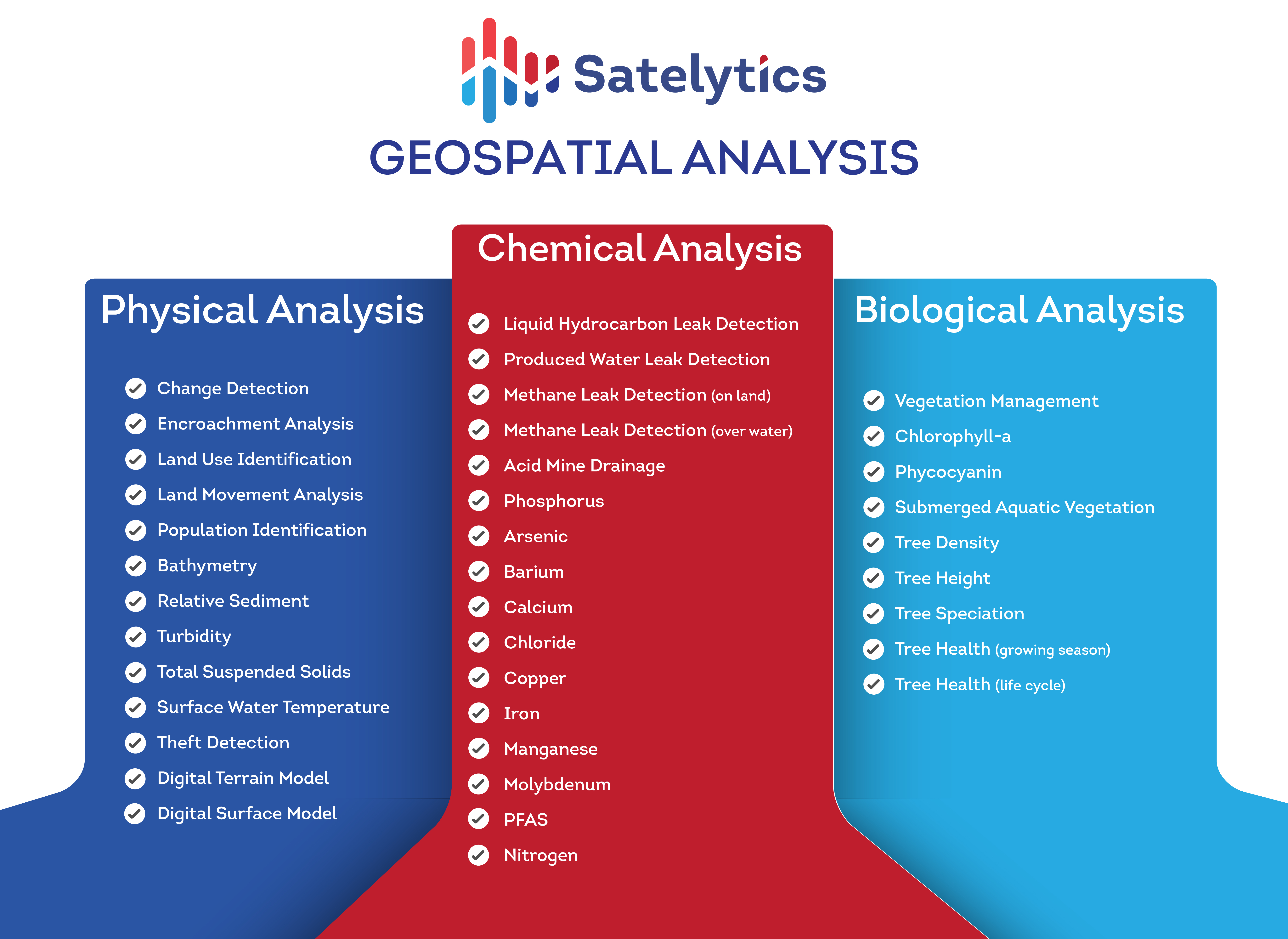 Explore your company's options for cutting costs and increasing ROI with Satelytics today. Let's talk about how you can share costs across departments and address multiple business challenges with ease.
Interested in our newsletter?