• General
Satelytics automates routine monitoring with AI.
Précis
Problem: Inadequate, outdated technology.
Solution: Embrace AI solutions.
Benefit: Sleep easy at night.
Adoption of artificial intelligence (AI) throughout the energy industry's value chain is only just beginning. Recently, a tech podcast we follow discussed the implementation of AI and educating the next generation of software professionals to do so. The applications of this technology span everything from completely digital movie actors to risk forecasting and unimaginable healthcare science. The future of AI is vast.

Another example: AI is now helping your local vision provider examine retinal images. An optometrist now has at his or her disposal a new software application that captures retinal images, then compares them with millions of other retinal images using AI. The retina can show signs of health conditions like hypertension, atherosclerosis, cardiovascular issues, and even brain cancers.

Although an experienced optometrist is capable of recalling examples of diseased retinas from years of service and drawing correlations, his or her abilities pale in comparison to this AI retinal scanning software. In a matter of seconds, the software compares hundreds of millions of images in its database and produces highly accurate assessments. The AI is also trained to consider patient variables like gender, weight, preexisting health conditions, and blood pressure.

Satelytics' AI follows a similar method, comparing trillions of pixels of satellite data from previous projects to current project data, promoting continuous learning. Just as the imaging software can detect disease and health concerns from retinal scans, our algorithms alert customers to threatening conditions and problematic factors. Our AI can also compare new surveys with legacy data sets that share similar environments — considering weather conditions, physical attributes, and other secondary factors. All pertinent geospatial data is used to provide alerts to threats facing our customers' assets.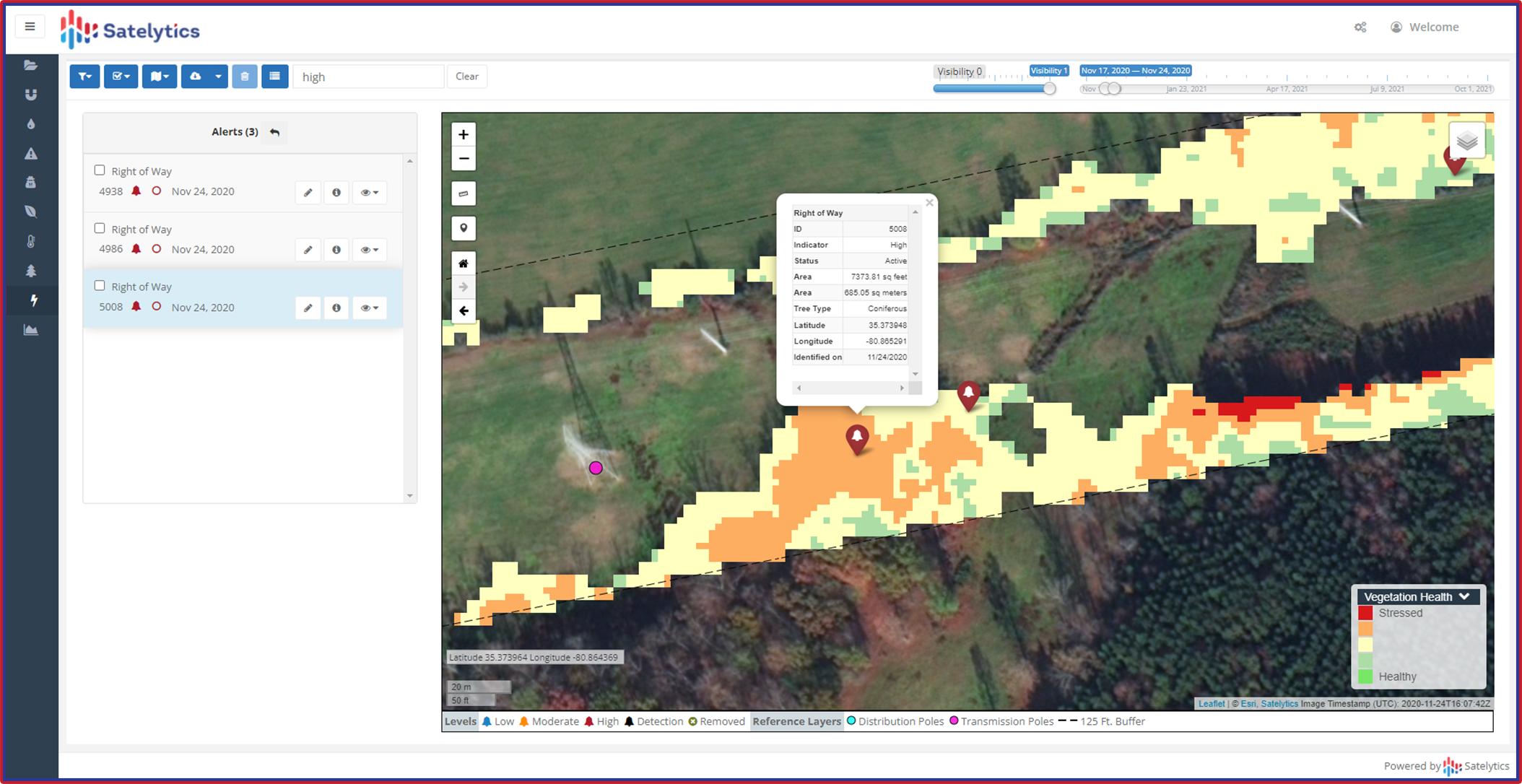 Powered by AI, Satelytics alerts to changes before they spark disaster, helping our customers avoid the costly consequences of events like land slips and slides, erosion, leaks, and encroachment, as well as the presence, contamination, or imbalance of various metals and chemical and biological constituents.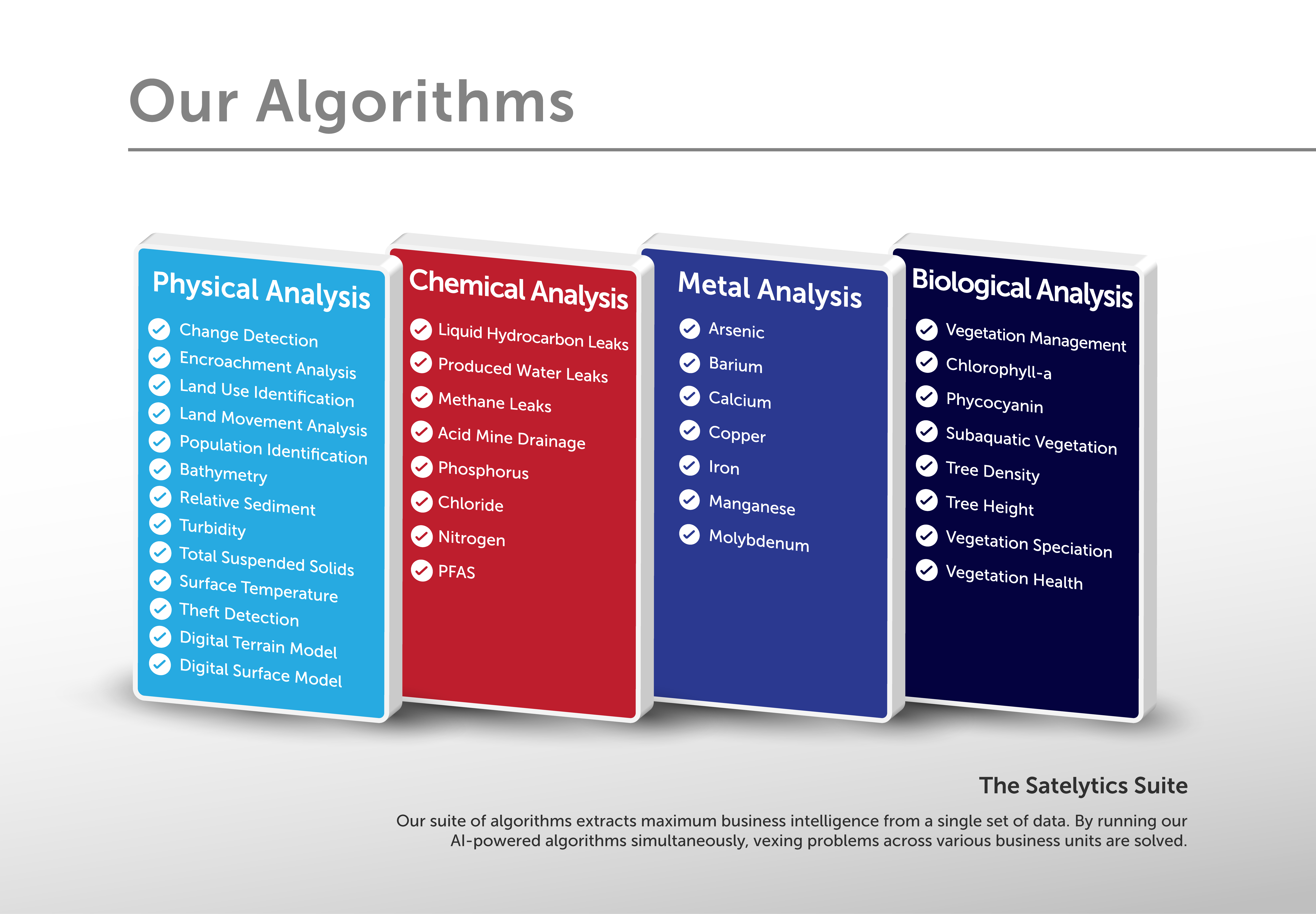 Satelytics is at the forefront of applying AI to satellite data for timely response, as our list of blue-chip customers will attest.
Duke Energy talks about employing Satelytics in its methane measurement program.
Interested in our newsletter?