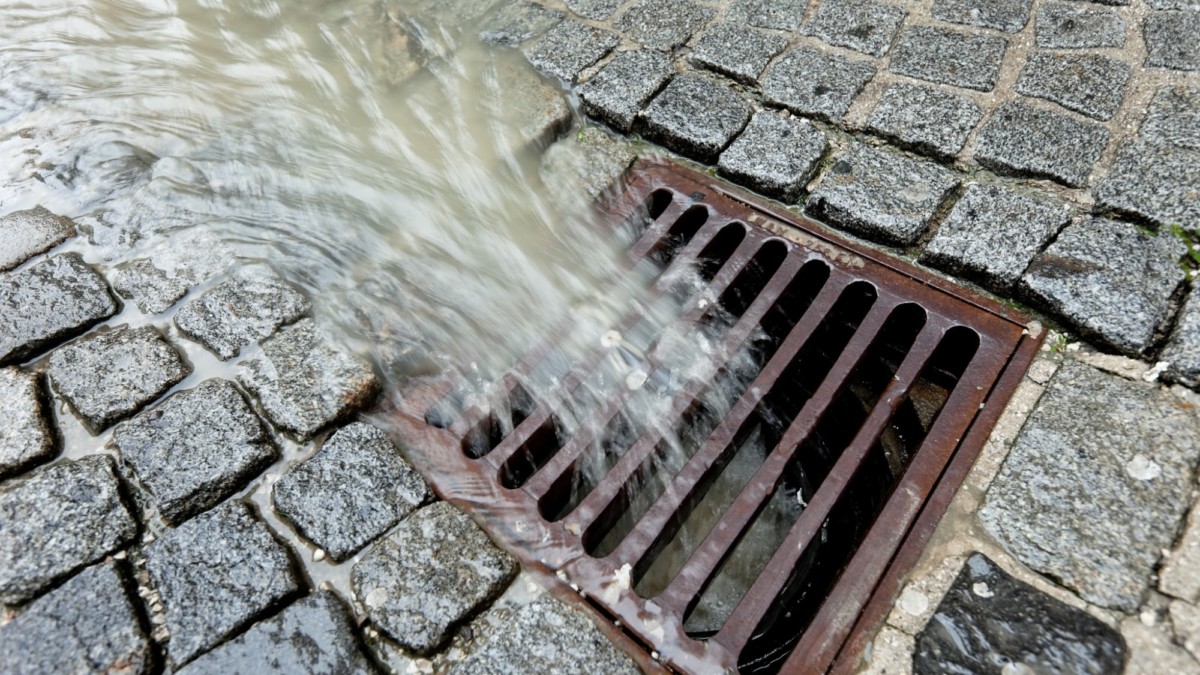 Storm Water: Combined Sewer Overflow, Sediment, and Sediment Deposition Zones
Every urbanized area in the world is coming to terms with the effects of pavement. Most major metropolitan areas are covered with nearly 50% with roads, parking lots, and other surfaces that do not allow storm water to run its natural course. Thus, storm drains and sewer systems are overburdened. When urban runoff overloads sewage infrastructure, storm water is combined with blackwater (sewage) and the sewer systems are forced to treat water that realistically doesn't need to be treated. Wet weather flows often exceed sewage capacity and triggers raw sewage being dumped directly into water bodies. By utilizing green infrastructure, communities are controlling the runoff impact to sewage systems and their environment. The CSO is reduced and the costs associated with sewage treatment are also reduced.
Monitoring the health of green infrastructure is essential for success of the entire GI system to be effective. Satelytics Constant Vigilance Program for Green Infrastructure analyzes vegetation health over the entire area of interest. We task satellites twice a month over the area of interest during the plant growing season which provides analysis of remote sensed high resolution imagery that detects changes in vegetation health. Changes in vegetation within the Satelytics system triggers an alert/alarm system for plant health. This alert system allows the client to efficiently deploy personnel to the areas of concern.
Changes are compiled using an online dashboard that contains various means of user-controlled widgets. The alerts and alarms are sent to the client via email message in table and shape file formats. The client is alerted of the location and status of change.
Relative Sediment in Water
Satelytics processes imagery and provides figures that yield relative high and low values of sediment in water. All values represent sediment at the near surface during heavy flow events and no greater than 3 feet in depth during normal flow conditions.
Sediment in water affects fisheries. Also, sediment buildup causes flood plains to be inundated (the river- or lake-bed level rise due to accumulation of sediment runoff causes flooding during wet weather.) Sediment contains natural, physical, chemical and biological components (nutrients and contaminants) that directly affect the water quality in a body of water. The environmental effects of sediment are significant:
Loss of important aquatic habitat
Decrease in fishery resources
Loss of recreational opportunities/income
Loss of coral reef communities
Human health concerns (food chain, drinking water, etc.)
Increase in erosion
Loss of wetlands
Nutrient balance changes
Increase in turbidity
Coastline alteration
Sediment Deposition Zone Identification
The Satelytics system can identify zones of deposition, and apply derivative figures to compare temporal movement of zonal deposition features within an area of interest. This knowledge allows deployment of personnel to remediate sediment accumulation. Harvested sediment can be used for construction purposes (road beds, new home buildings, etc.), fill dirt, and other agricultural uses.