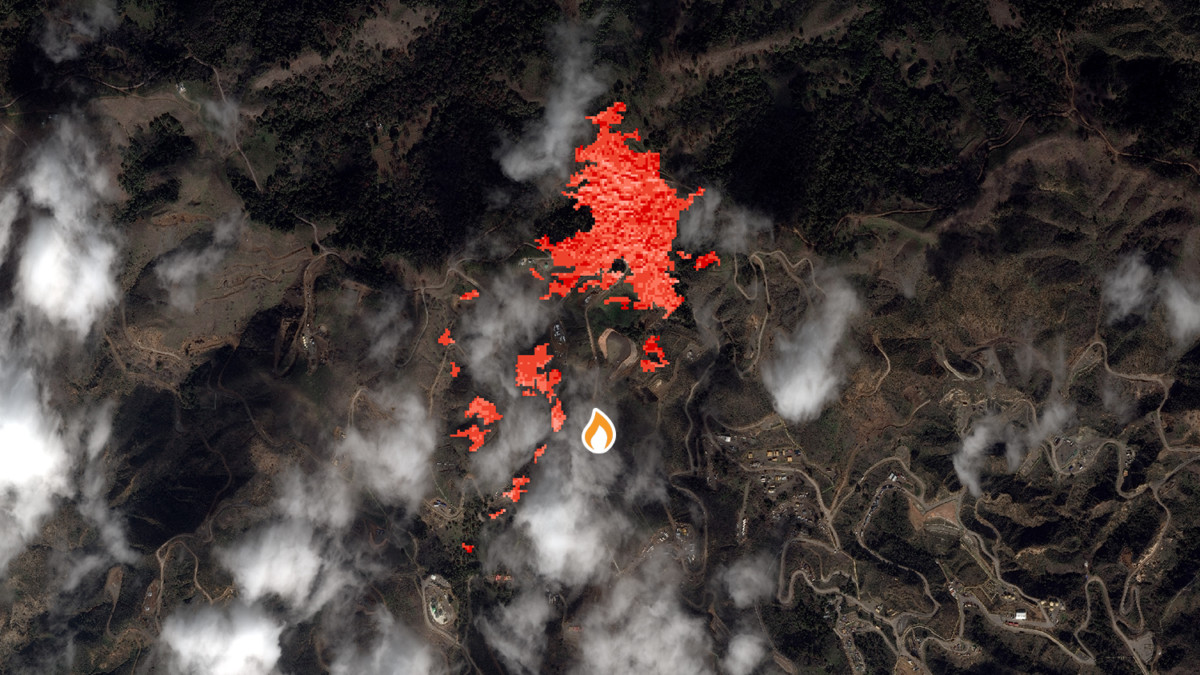 Infographic: Detecting Methane Leaks Using Satellite Imagery and Satelytics
Satelytics has a rich history of breaking new science. Today, we launched the world's first commercial methane detection software-as-a-service. As part of the Satelytics platform, our customers can now take advantage of this groundbreaking science to monitor their natural gas pipelines and wells. 
There are hundreds of thousands of miles of methane and natural gas pipelines snaking their way throughout North America, and they feed natural gas from wells and refineries to our homes and businesses. Because of its colorless and often odorless (before additives) qualities, detecting natural gas leaks is a difficult, dangerous, and error-prone process. 
One of the most recent and largest leaks in U.S. history was the Aliso Canyon (Porter Ranch), California gas leak, which leaked nearly 100,000 tonnes of methane into the environment. The resulting plume descended on Porter Ranch residential neighborhoods and displaced over 11,000 people and two schools. The leak caused numerous reported health issues and cost nearly a billion dollars in remediation and regulatory consequences, not to mention the lost product itself.
Satelytics was able to procure satellite imagery from two dates where the leak was in progress. What follows are the visualizations of the Aliso Canyon methane plume using proprietary algorithms developed by our scientists.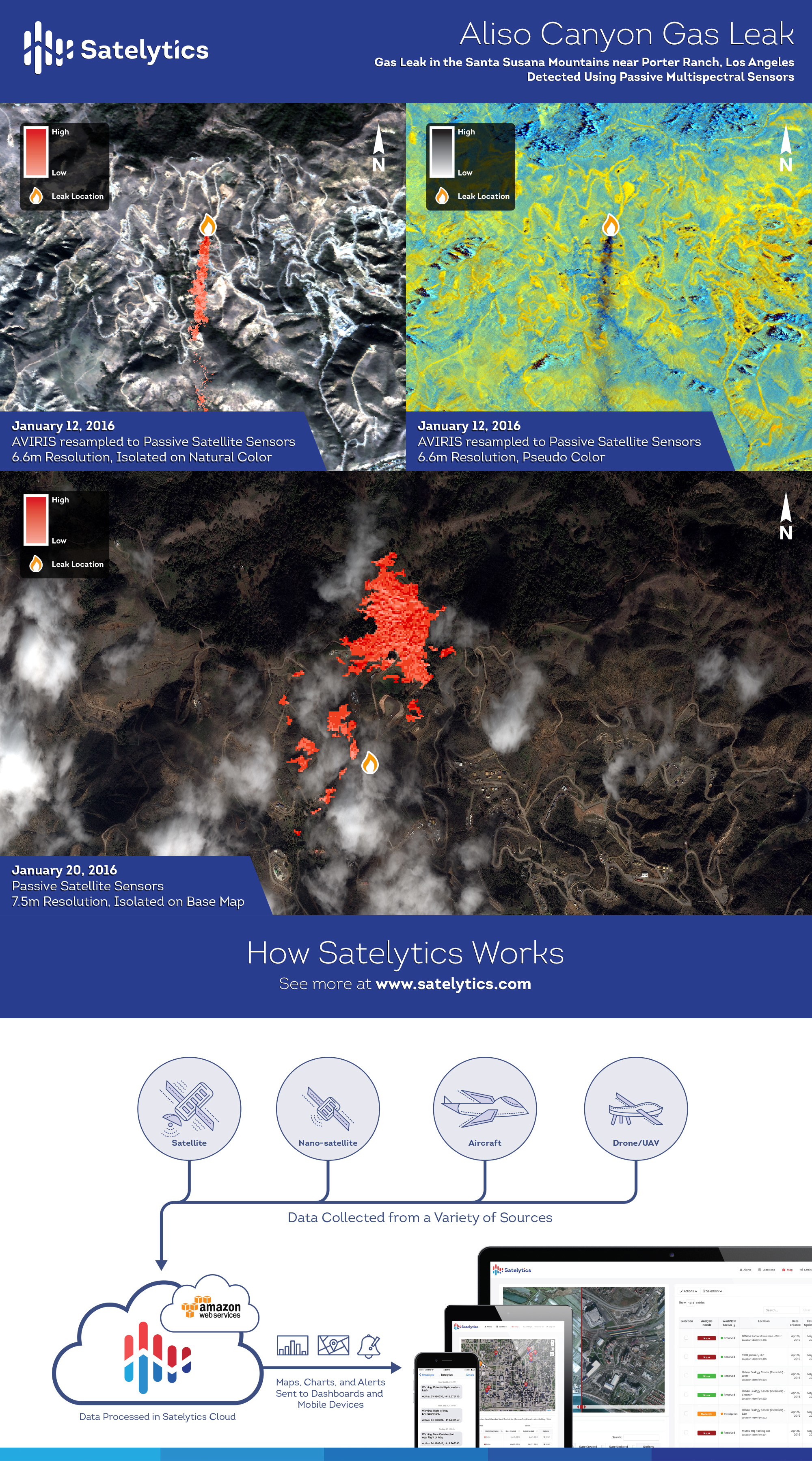 Satelytics: Dashboards, Reports, and Alerts
As part of Satelytics, methane detection inherits the already impressive capabilities of the platform. Satelytics can be used to continuously monitor areas of concern including pipelines, wells, refineries, and storage facilities for methane leaks, and can alert operators when measurements fall outside of customer-defined thresholds. Data can be synchronized and shared with other applications using a full-featured API (Application Programming Interface), and rich data displays, maps, and visualizations can be rendered to our web-accessible dashboards. 
We're excited to introduce the first true remote methane detection platform, and we hope you'll join us in celebrating this tremendous scientific milestone.