• General
The Business of Endless Possibility
Constantly expanding capabilities
Précis
Problem: Pressing industrial challenges.
Solution: Geospatial analytics.
Benefit: One solution sovles many problems.
At Satelytics, we don't believe in putting all our eggs into one basket. That is why we are committed to creating solutions for a number of industries — and we won't stop expanding our reach.

What began as the search for a better way to monitor and measure algae in our hometown waterbody, Lake Erie, bloomed into something much bigger. Today, our suite of algorithms numbers over 40, many of which can be applied to problems across organizational teams, as well as industry sectors. From ESG to vegetation management, we've designed our products and services to stretch your dollar as far as possible and provide benefits to your organization in its entirety.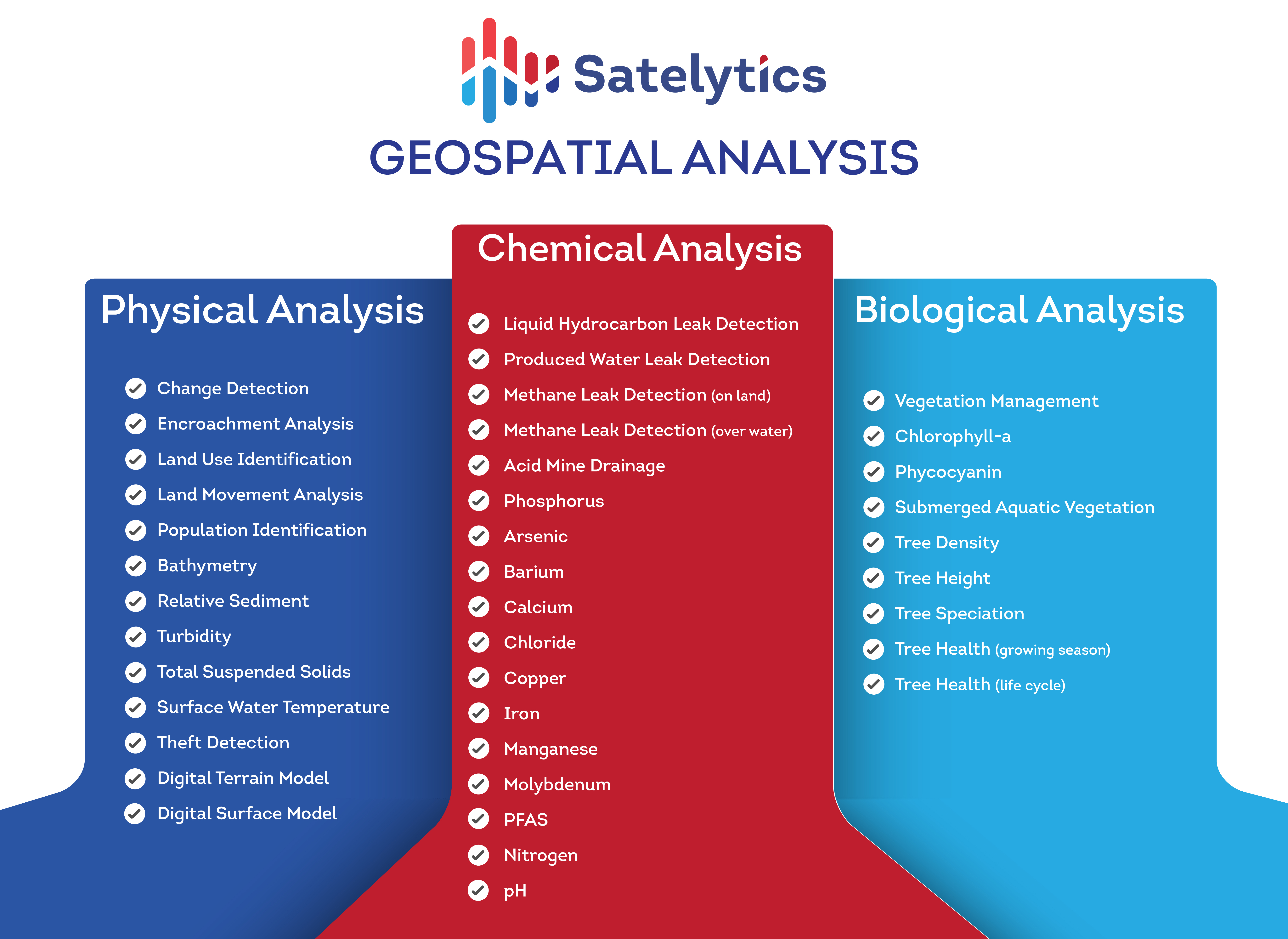 Call us today. Let us help you solve your most pressing problems.

Interested in our newsletter?