• General
Be prepared for anything, anytime, anywhere.
Précis
Problem: Weather and seasonal changes stress infrastructure.
Solution: Constant Vigilance™ monitors entire AOIs.
Benefit: Minimize risks and costs with early detection.
Weather and seasonal changes bring external stresses to both buried and overhead infrastructure. Freeze, thaw, snowmelt, rain, land movements, loss of vegetation, encroachments by human activity, and wildfires: all these conditions and more can decrease soil stability, often without obvious visible signs.

Satelytics' Constant Vigilance™ algorithms process the highest resolution data, down to 30-cm resolution, over an entire asset area to specify where threats exist. Our geohazard tools include measurements for:

Soil and vegetation moisture content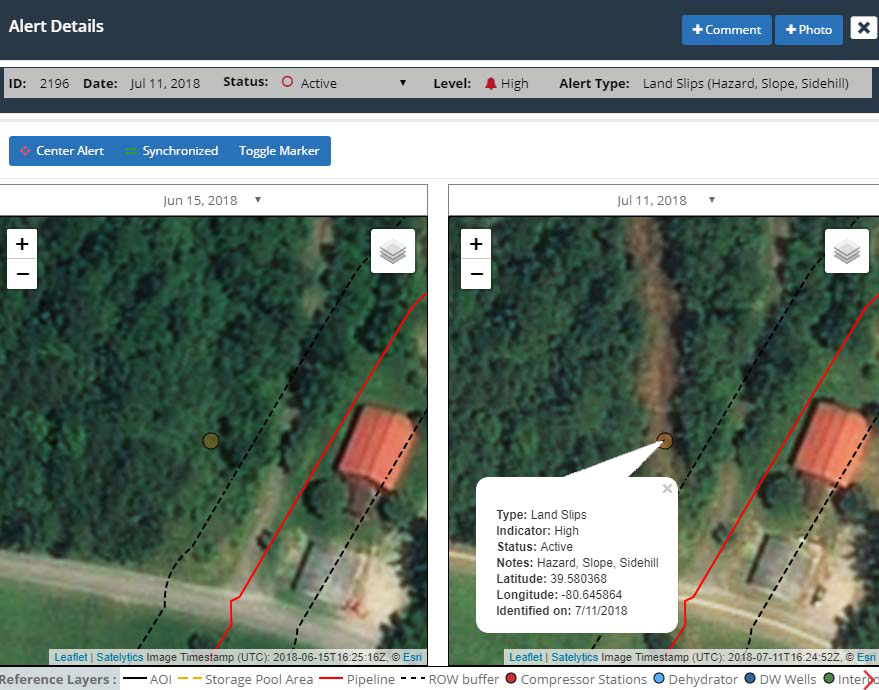 Satelytics is data agnostic, collecting spectral data from many platforms. Most projects utilize satellite imagery because satellites cover large geographies and have downlink infrastructure for the timely delivery of terabytes of data to the cloud. The coverage and data transfer speeds of satellites are unmatched. We have invested heavily into automating data preprocessing and algorithmic processing in the cloud because we understand that every minute counts when it comes to prevention, detection, and remediation. Our alerts are not only accurate, but actionable, meaning you receive alerts within hours of data capture — not days, weeks, or even months later.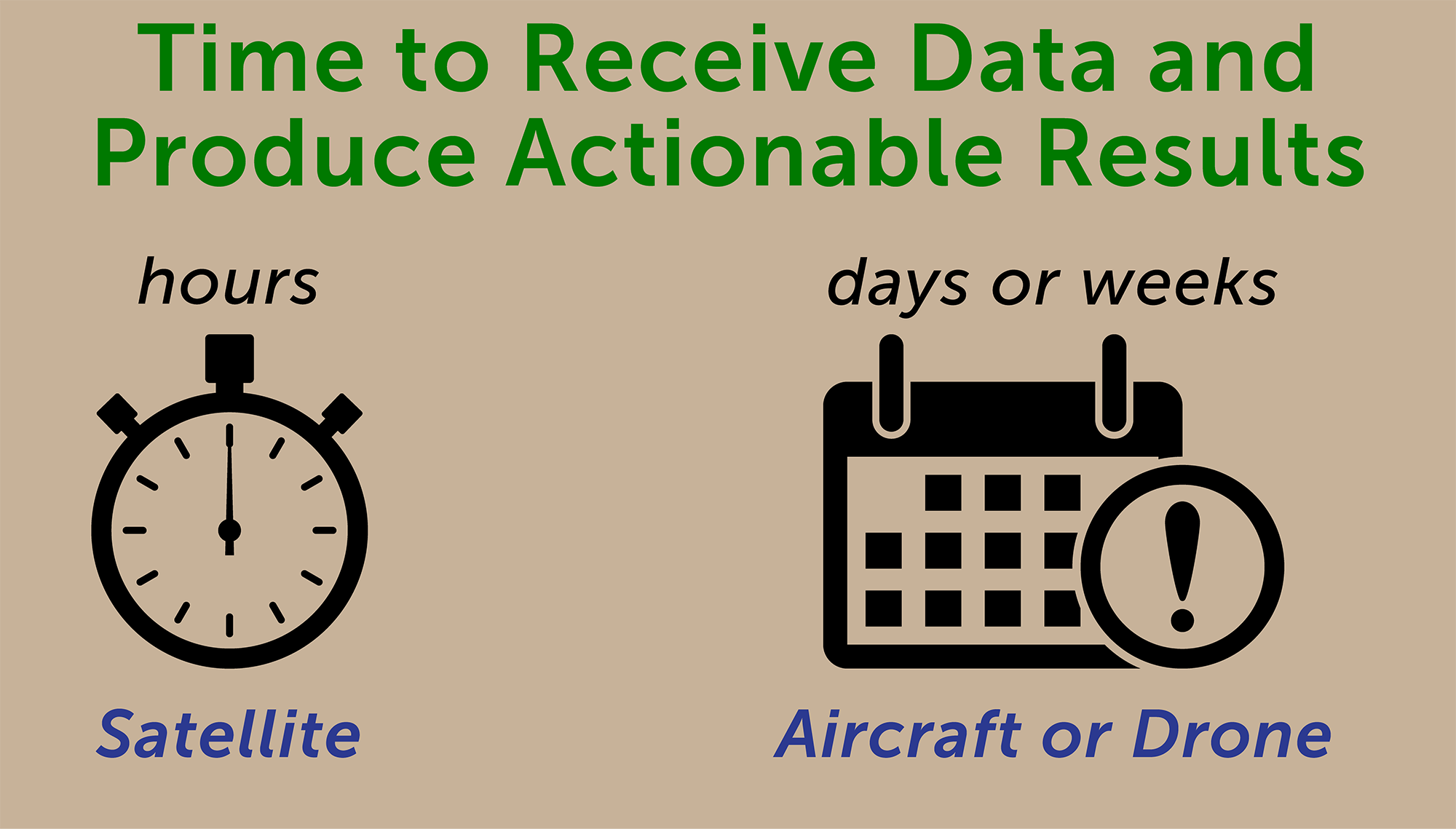 Our algorithms are employed in several industry segments worldwide. Each algorithm evaluates every pixel, every time, removing the errors and risks of human inspection.
Interested in our newsletter?